River City Irregulars to present concert at History Center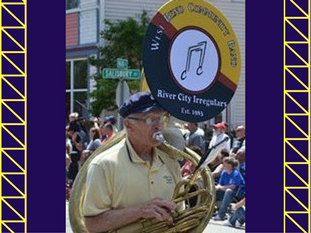 July 8, 2019 – West Bend, WI – Enjoy a summer evening performance of the West Bend Community Band, the River City Irregulars, on the grounds of The History Center Washington County, 320 S. 5th Avenue, West Bend. The concert will take place on Tuesday, July 16, 2019 from 6:30 to 8:00 p.m.
The group performs a variety of music – marches, show tunes, patriotic songs, and much more.
Admission is free and all ages are welcome.
Bring a lawn chair or blanket and any food or beverage.