River Outpost opens in Saukville | By Emily Liddicoat
October 23, 2019 – Saukville, WI – "Let Nature be your teacher." – William Wordsworth.  At Riveredge Nature Center in Saukville, this philosophy is brought to life with the completion of the River Outpost Building.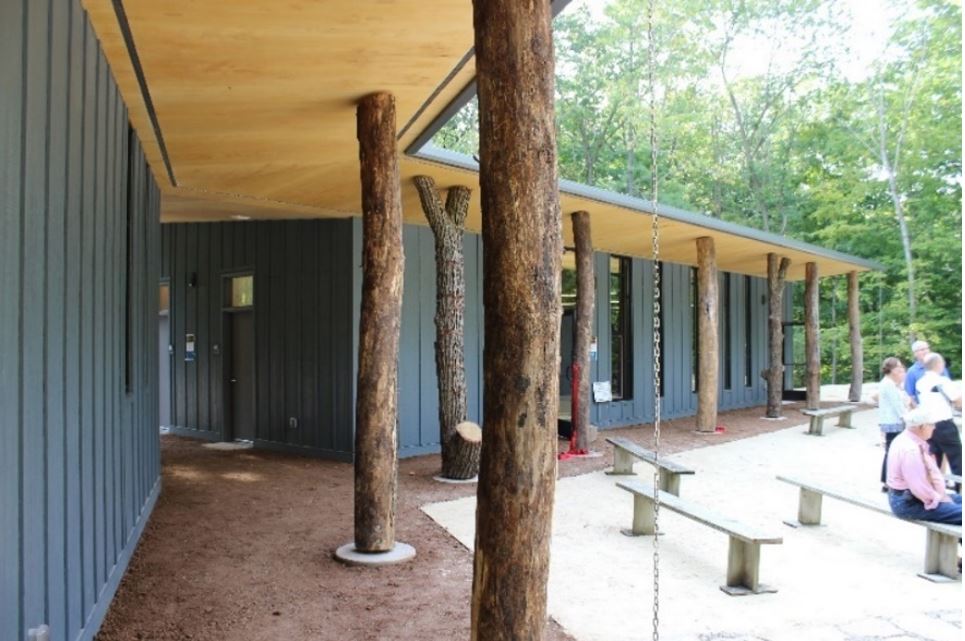 The project, built by American Companies of West Bend, started in May and was finalized in October.  American Companies site manager, Steve Houdek, led the project and fulfilled Riveredge's vision.
According to Riveredge Nature Center, "The River Outpost provides an educational and support facility near the bank of the Milwaukee River, as well as a Watershed Interactive Table to support water quality citizen science efforts, the Lake Sturgeon restoration project, and educational programs for youth and adults. The goal of this exciting, new space is to serve as a watershed education hub for the Milwaukee River through education, river interaction experiences, and restoring Lake Sturgeon to local waterways."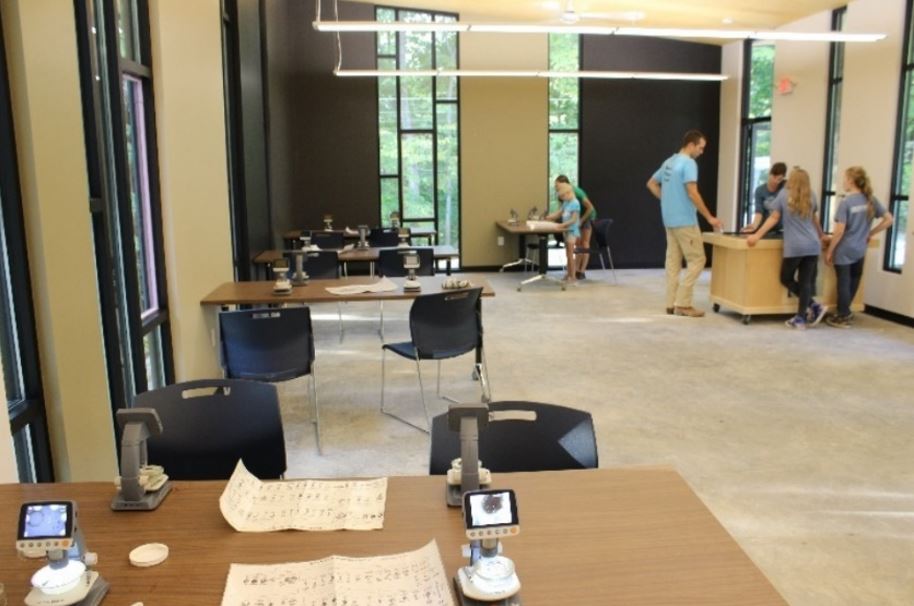 Each part of the structure features aspects of the natural world.  The building has custom windows that go from the floor to the ceiling, creating a flowing experience that brings the outdoors inside.
The interior has stained wood ceilings and Sturgeon colors in the classroom.  Salvaged Ash and Oak tree trunk posts were used for pillars.  Most notably, the roof, gutters, and downspouts lead to simulated riverbeds.  Rainwater flows down the riverbeds, over rocks and plants into underground piping and finally to a retention pond.  This unique feature creates several opportunities to discover nature.
American Companies is proud to support another local non-profit and its vision to serve and educate our local communities.
About American Companies
Together, American Companies are a full-service Commercial Design l Build l Develop l Real Estate firm which includes American Construction Services (ACS), American Architectural Group (AAG) and American Commercial Real Estate (ACRE).  Since 1980, ACS and AAG have built a solid reputation through their expertise in construction management, architectural design and structural engineering.  ACRE was added in 2018 to round out their portfolio by offering property sales, leasing, management and investment services.
American Companies are based in West Bend, WI and serves the northern Midwest states.  They specialize in commercial and industrial buildings including hospitality, medical, retail and multi-family facilities.
At American Companies, "Our job is to allow you to do yours."