Roots and Branches Plant Sale is June 5 and 6 in West Bend
West Bend, WI – The much-anticipated Roots and Branches Plant Sale is this weekend, June 5 and 6 at the corner of Main and Vine Street in West Bend.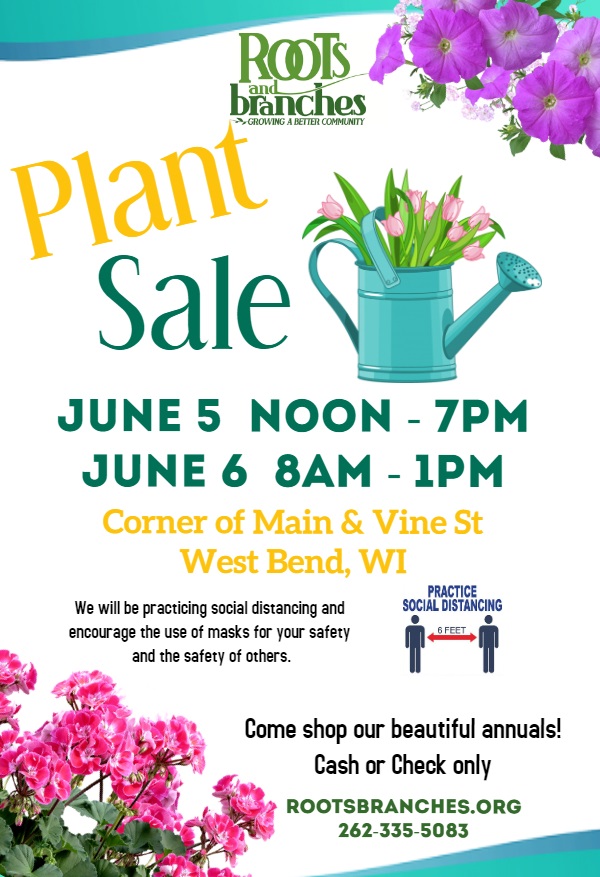 Roots and Branches is a non-profit organization positively impacting the natural environment of West Bend. Our committee is comprised of many hardworking community volunteers and is financially supported through the generosity of area individuals, businesses and foundations.