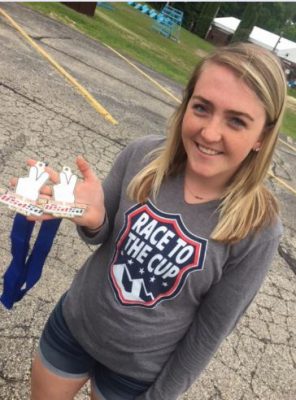 Sept. 2, 2018 – Slinger, WI – Lexi Bullis, an 18-year-old graduate of Slinger High School, is in New Zealand at the Junior World Championship snowboard competition. Bullis found out she made the team earlier this summer. She is one of three girls from the U.S. to be invited to participate and the only one from the Midwest.
Bullis will be filing stories about her experience and the competition during the Junior World Championship in New Zealand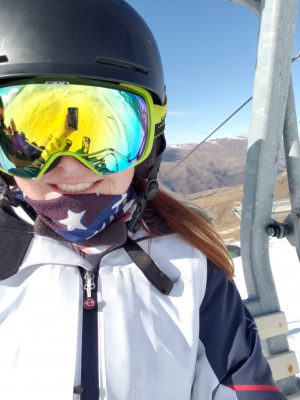 My trip started off a bit on the rocky side. I got to the Denver airport with enough time to get on my first flight to San Francisco. My mom and stepdad were suppose to take off from O'Hare earlier to San Francisco so we could be on the same connecting flight from San Francisco to Auckland, New Zealand overnight.
However, their flight had mechanical problems and it was delayed nearly 11 hours so they never made the flight with me. When my mom initially told me what was going on, I was really upset I was going to have to fly international alone.
The first flight in Denver, the airport guy at the gate gave me a very hard time about my boot bag being too big. But, thankfully, it wasn't a problem with the flight attendant.
When I arrived at San Francisco, I made my way to the international terminal and sat to wait for my plane. That is when I already was introduced to the friendly nature of the "Kiwis" (name for those native to New Zealand).
As I was waiting to get on the flight, a couple approached me asking about my boots on my bag and why I was going to New Zealand. I told them why I was going and about how my parents were suppose to be with me. They immediately told me that when I got off the plane in 13 hours, they would find me and help my get to my connecting flight in Auckland. I was so thankful.
On the flight, the flight attendant staff was super friendly. Air New Zealand is by far the best airline I have ever flown. On the flight, I met another woman who said she would also help me.
When I got off the plane, the woman walked with me all the way to the baggage claim to wait with me as I got all of my luggage. It was then I realized I forgot my customs card in the plane (Problem No. 1 of the morning in New Zealand). I got another card, got my luggage and realized I have about an hour to get to my connecting flight.
The woman told me she would wait on the other side of customs for me to help me find my way to the domestic terminal even through her passport check line was way shorter than mine.
I got through and she helped me find my way to the bus. She then said goodbye, gave me her business card, and said if I ever needed a friendly face on my stay I could give her a call. That was the first time I found out her name.
I got on the bus and realized I had 45 minutes to catch my flight. I ran off the bus into the domestic terminal. The first thing my carry on bags had to be under 7 Kgs and neither of them were for sure. (Problem No. 2). I found someone to help me and she wasn't the friendliest person, saying I could only check one of my bags. Okay, I would just roll with my backpack being overweight.
I checked my suitcase and the lady looked at my ticket saying I had to run to catch my flight, but then told me I had to take both my boot bag and snowboard bag to oversized to check them (Problem No. 3 time was running out).
I ran to oversized, checked my snowboards and then was told my boots had to come off the outside of my boot bag and shipped separately (Problem No. 4 because the whole reason I had them as a carry on was to protect my expensive boots, let alone have them shipped in a plastic bag unprotected). I went with it, got them checked, and ran to the other end of the airport.
I had 20 minutes till take off. I ran up to security and was visually upset, knowing I might miss my flight.
One thing to know about New Zealand airports is their security is very similar to the U.S. metal detector and X-ray machine. That's it. The TSA guy asked if I was okay, helped me quickly get my things through and I ran to my gate. I made it just in time for last call. Finally made it.
The third flight was short. In the airport at baggage claim, I waited and waited for my luggage but it seemed to never come. I thought because I rushed so fast that my luggage hadn't made it on the plane. However, eventually it came. I texted my team manager that I was at the airport and she picked me right up.
That flying experience was one of the hardest things I've ever had to do, but I made it with the help of some very nice, friendly people.
I got settled in, and I was told we were going to do some dryland trained (running and execsizes). I was beyond tired after 26 hours of travel and ended up doing stuff with my team. I didn't think it would help, but I felt much better after and slept great that night because of it.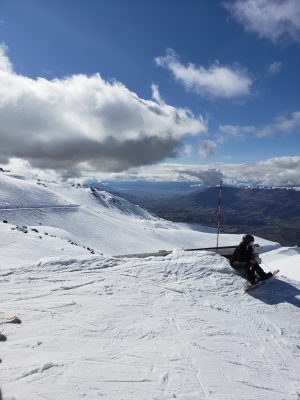 This morning we woke up and had a later start. All seven of us (2 girls, 4 American guys, and 1 guy from Portugal) hopped in the car with my coach and made the trek to the mountain. It took about 40 minutes, and the drive up the mountainside was very sketchy. First off, we drive on the left side of this dirt road, which is weird. Second, the road is a switchback up the side of this mountain that has no railing.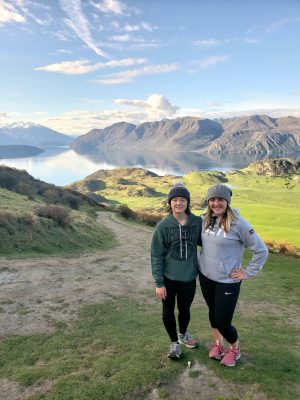 The resort is at the snowy top of the mountain and it is beautiful. The other girl, Kiya Kizuka, and I only did drills today because it was our first day. The riding was good and the conditions were pretty good. I'm excited to train the next four days.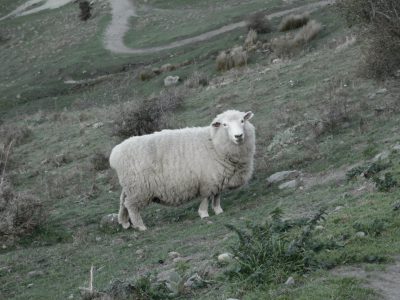 After riding, we went into Wanaka, New Zealand for lunch. After Kiya, our coach Lynn Ott, and I hiked a trail for dry land. The hike was amazing and there were a ton of sheep.
Overall, a rough start but I'm excited for the remaining days.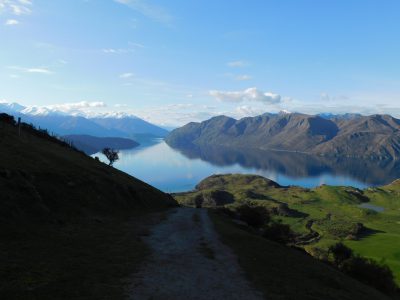 Huge thanks to Lifestar, Glacier Hills Credit Union, Attitude Sports, Donek Snowboards out of Denver, Colorado and several other donors for helping me make this trip possible.