Washington Co., WI – The Samaritan Ad Hoc Committee has been tasked with studying the future of Samaritan Nursing Home, constructed in 1968. There is a meeting of the Samaritan Ad-Hoc Committee at 3:30 p.m. Monday, January 9, 2023.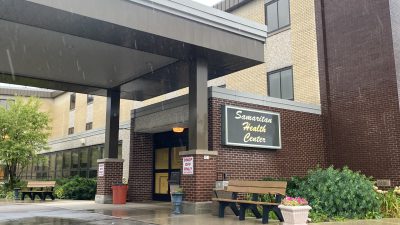 Four options are under consideration regarding the future of the Samaritan Home.
According to the county an actionable recommendation will be forwarded to the Board of Supervisors at a later date.  Discussion notes from the Ad-Hoc Committee are below.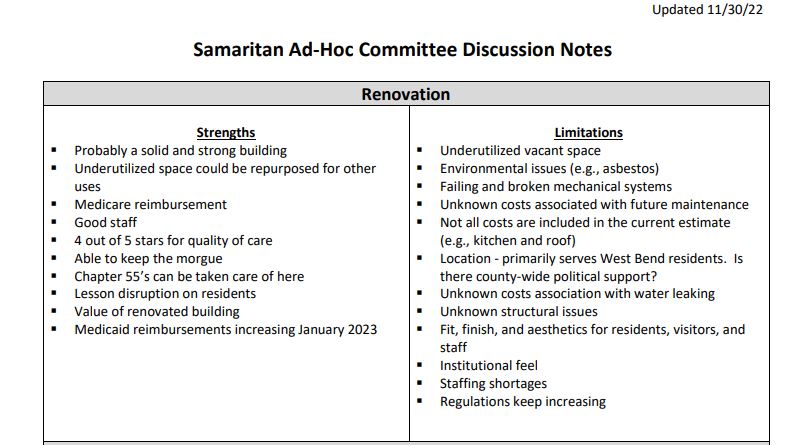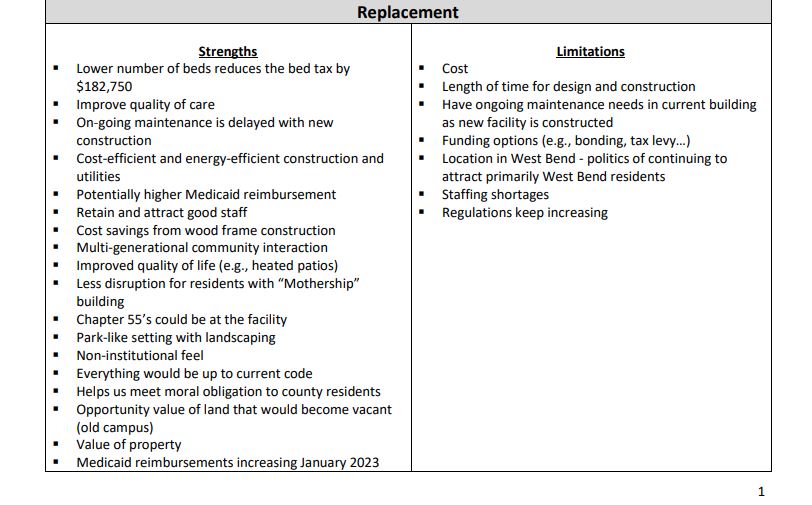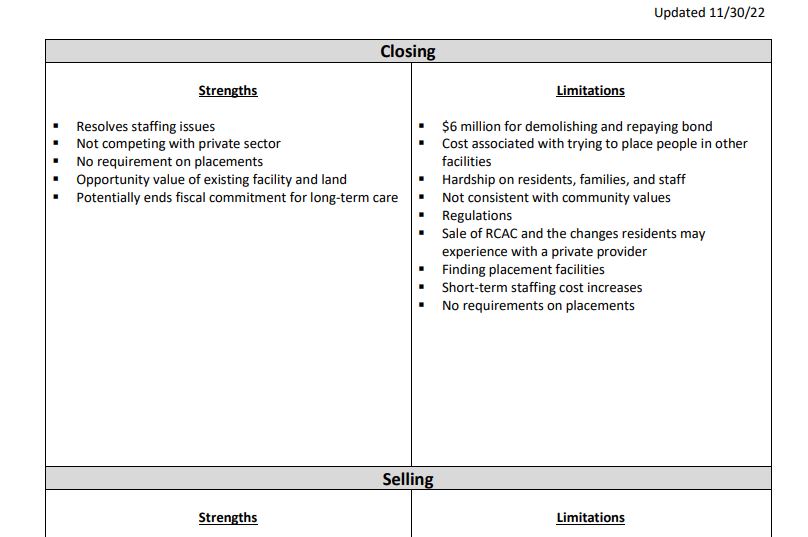 For clarification, since Monday, January 9 is a committee meeting, there will be no opportunity for the public to offer comments.
The meeting is an opportunity to observe the discussions that will inform the decision to be made by the full county board. The meeting is open to the public.
There is an effort locally to Save the Samaritan. Click
HERE
for more information.
Samaritan Ad Hoc Committee Meeting

Monday, January 9, 2023 – 3:30 p.m.

Herbert J. Tennies Government Center – Room 1019

432 E. Washington Street, West Bend, WI 53095