December 17, 2020 – Sandra M. Harris (nee Freitag), 79, passed away peacefully on Thursday, December 17, 2020.  She was born on June 29, 1941 to Henry and Mary (nee Habel) Freitag.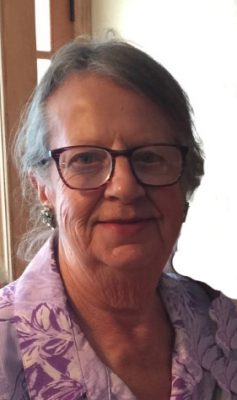 She graduated from Custer High School in Milwaukee and immediately started her lifelong career at Milwaukee County Hospital in the Tumor Registry Department working closely with many physicians.
Even though her official residence was Milwaukee, where she spent a lot of her childhood and the last 20 years of her life was the farm on Big Cedar Lake.  She enjoyed swimming, boating, and family get-togethers.  Sandra enjoyed helping Terry on the farm, especially working with the calves.  She was an extraordinary animal lover and the family pet-sitter.
She liked baking her legendary cheese and schaum tortes, and making "pigeons."  She baked plenty of her famous butter cookies for her brother Bobby.  There was never a bargain that she could pass up which left behind MANY "treasures."
She is survived by her brother Robert "Bugs" Freitag; "daughter" Kathy Holzberger; brother-in-law Thomas Cornell; nephew and Godson, Craig (Debbie) Cornell and niece Jeanne (Steve) Kanugh.  She is further survived by other nieces, nephews, great-nieces, great-nephews, relatives and many dear friends.
Sandra is preceded in death by her parents; cherished son Dale; siblings, Carl (Marlene) Freitag, Carol Freitag-Cornell; and sister-in-law Pat Freitag.
Due to COVID restrictions, a private family service will be held.  It will be live-streamed on the funeral home Facebook page.  The public Visitation will be held on Sunday, December 20 from 10 a.m. until 12 p.m. at the Phillip Funeral Home Chapel (1420 W Paradise Drive, West Bend). Masks and social distancing are required. A private interment will take place at Holy Cross Cemetery in Milwaukee.
In lieu of flowers, memorial donations may be made to the Humane Society or an animal shelter of your choice.
Sandy loved all things purple, so please wear her favorite color in memory of her.
The family would like to offer a special thank you to Jody King and her daughter Carly a.k.a. "Claire" for all of their care, love and support for Sandy these last few months.
The Phillip Funeral Home of West Bend is assisting the family.
(262) 338-2050 / www.phillipfuneralhome.com