June 27, 2022 – Washington County, WI -The Washington County Sheriff's Office has received reports of a "scam phone call" scheme that has been occurring in our community.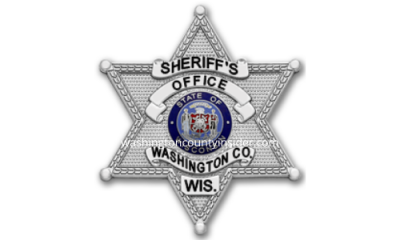 Multiple people reported receiving a phone call from a man claiming to be "SGT. PERKINS from the Washington County Sheriff's Office." The person has also left voicemails with residents claiming that there is an emergency, telling them to call him back right away at the phone number of 262-317-9761.
The Washington County Sheriff's Office wants the community to know that we do NOT have a "SGT. PERKINS" employed in any of our divisions. The phone number 262-317-9761 is NOT associated to the Washington County Sheriff's Office in any way. This person is likely trying to obtain your personal or financial information, or to outright scam you out of your money. Please DO NOT answer any phone calls from this number or return any phone calls to them.
The Sheriff's Office is in the process of researching the phone number in an attempt to identify this individual. In an effort to keep our community safe, we ask that you pass this information on to any family members or friends who might not monitor our social media accounts.