Jackson, WI – There's a hum of activity as the new St. Vincent de Paul Dig & Save Outlet in Jackson prepares to open.
Greg Kuczmarski, the General Manager of Thrift Stores Saint Vincent de Paul of Washington County, provided a behind-the-scenes look as the new store setup is underway.
St. Vincent de Paul, which currently operates stores in Slinger, Hartford, and West Bend, secured a lease on the space in 2021.
Within a few short weeks, the neighboring property became available and Kuczmarski negotiated occupancy on that site too.
Adam Williquette, owner of  American Commercial Real Estate, helped broker and close the deal on the property.
The location is just west of Highway 45 and south of Highway 60 by the roundabout on Cedar Parkway.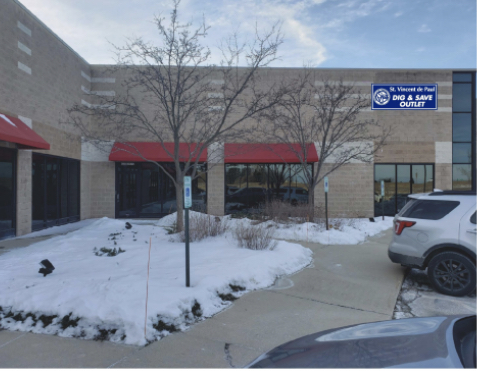 Click HERE to SUBSCRIBE to FREE local news at
Kuczmarski said the new 20,000-square-foot location will be a primary softline and hardline processing, sorting clothing, and new balers for recycling cardboard.
"I look at donations as free money and this will help keep that pipeline open," he said. "We were not built for a U-Haul worth of donations; but this will help."
The new Dig & Save outlet will sell clothing, linens, hard goods, etc. by the pound.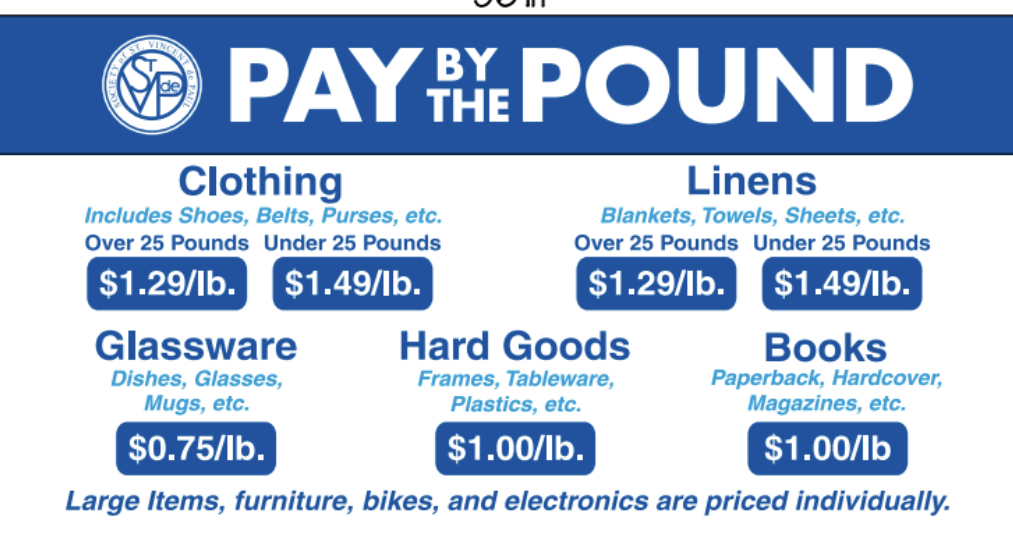 The other unique thing about the Jackson store will be its ties to eBay sales. St. Vinnie's now has its own eBay website called Vinnies.com  The eBay site has been in business for seven months.
Mary Cochrane and Kelly Carlson manage the eBay outlet. "We have some really cool stuff coming in," said Cochrane. "We figure out the value, take pictures of it and put it online."
St. Vincent de Paul coworker Katie Cleary is pictured below rocking out with a guitar and amplifier listed on vinnies.com, the new St. Vincent de Paul of Washington County eBay site.
Cleary has been with SVDP for 7 years and works in the Craft / Home Décor department. She also helps on the loading dock when needed.
The URL where customers can purchase these items is at the new website, Vinnies.com
Alternatively, a large amount of our inventory is listed on our eBay site which can be found at https://www.ebay.com/usr/svdpwc
The new Dig & Save Outlet is expected to open in mid-July 2022.