June 13, 2022 – The National Weather Service (NWS) has issued a hazardous weather outlook for today that includes Washington, Ozaukee, Fond du Lac, and Dodge Counties and surrounding areas.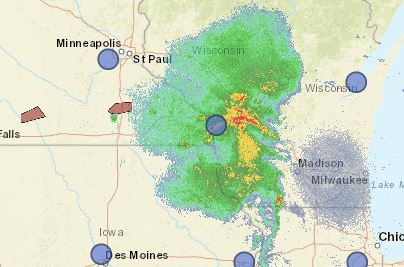 From the NWS, "There are increasing chances for thunderstorms later this morning and into the early afternoon. Potential for severe storms with damaging winds and large hail being the main concern."
For the rest of the week, heat is the main concern, "Hot and humid conditions are expected Tuesday and Wednesday with a Heat Advisory in effect Tuesday and for much of the region Wednesday as well. Chance for severe storms again Wednesday."
Keep an eye on the sky, stay hydrated and remember to check on family members, neighbors, and shut-ins.