November 6, 2021 – Kewaskum, WI – The Kewaskum Indians football team was supposed to hand in their pads and helmets on Tuesday following a 40-0 loss to Edgewood last Friday in a WIAA football playoff game.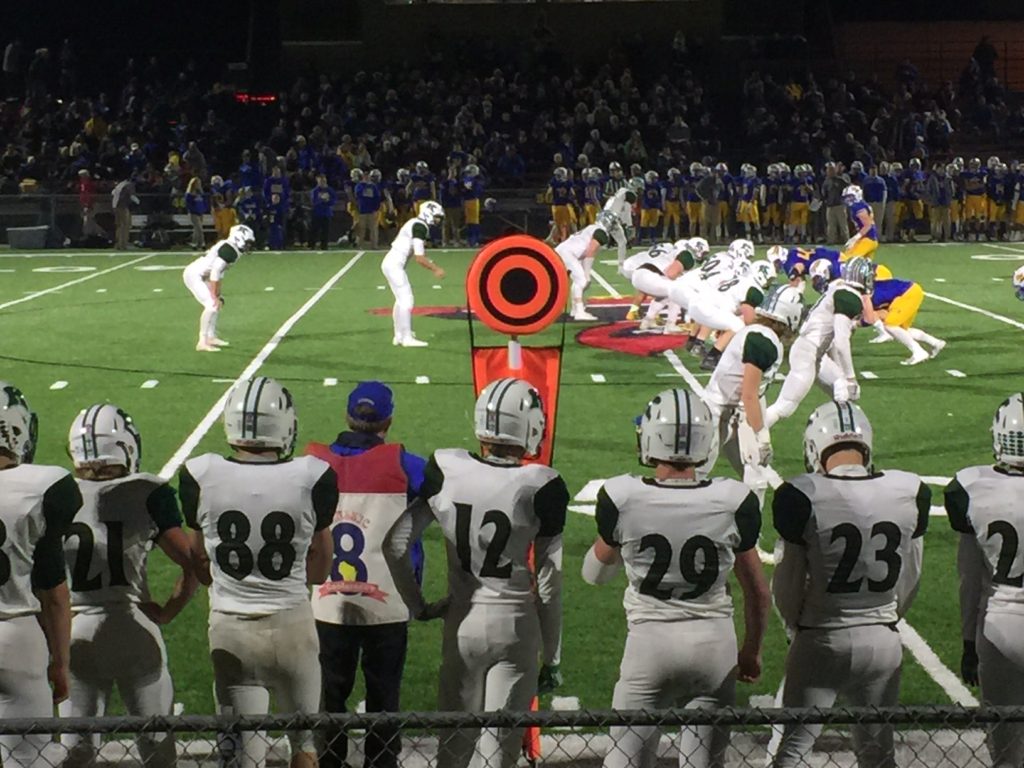 But now the Indians have a chance to make history. The
WIAA announced Edgewood
had an ineligible player, the game against Kewaskum was deemed a forfeit and the Indians advance to Saturday's WIAA playoff game against Columbus at 7 p.m.
Kewaskum is a No. 5 seed facing No. 1 Columbus.
However, for Kewaskum and its seniors this is another chance to rewrite the ending to a storied season. Four of the seniors on the Indian's roster said this has been an emotional and unbelievable chain of events.
Running back and linebacker Max Melzer stole a quote from Kewaskum defensive coordinator Jim Hall. "It's like bring you (the team) back from the dead," he said regarding the Indian's reentry into the playoffs.
Wide receiver and defensive back Benjamin Butler echoed the sentiment of this being a second chance for the team, one they intend to make the most of.
Wide receiver and defensive back Damareyon Taylor said, "We get another opportunity and we just have to make the most of it; definitely excited to do that."
Quarterback and defensive back Matthew Buechel said the loss to Edgewood was hard because he knew the team could play better, but he won't soon forget the team's reaction after hearing the news about the second chance. "They brought us in as a team from the lunch room just before fifth hour (school period) and the coaches told us 'hey you guys get to play another football game' and we just went crazy with excitement," he said.
The seniors admitted they knew little about their opponent Columbus, having never played them or even traveled to the area before.
Both Taylor and Buechel noted that they some film of Columbus playing Lodi (Kewaskum's Level 1 Playoff opponent).  "We watched Columbus beat up Lodi pretty bad and we watched Lodi give up," said Buechel.  "I think we are well prepared."
The Indians are entering the game with less than a week to practice. As a team they are having to adjust routines to maximize time and effort to prepare for the game.
"I have to get my mental focus back on football," said Melzer.
Butler had similar feelings overcoming the thought the season was over and now getting ready for a big game.
Taylor has taken a far more analytic approach. "I have spent a lot of time watching film, studying and preparing for what I am going to see on the field," he said.
Buechel also spoke of the importance of film in his preparation as quarterback. "Reading their defenses and coverages, running mental reps, and what I have to do to beat their defense is what I do to prepare," he said.
All the seniors were grateful for the fan support and look to make Kewaskum proud on Saturday. "I hope people are as excited as we are," said Melzer. "I really appreciate all the fan support."
"We're going to give the fans a good game," said Butler.
Taylor said, "We want the fans to get loud, whether traveling to watch in Columbus or at home and online."