March 11, 2020 – Hartford, WI – The outbreak of the Coronavirus (COVID-19) has many people asking two questions; 1) How is the City preparing for a possible local confirmed outbreak  2) How should residents protect themselves from obtaining the virus.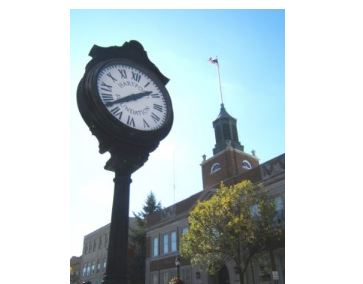 First, the City is continually in contact with several organizations including the Center for Disease Control, Washington and Dodge County Emergency Government, local Hospitals and Clinics and other local municipalities to make sure we are fully updated on anything we need to know as this pandemic advances.
Second, the city staff are being educated on recognizing the signs of infection and advising that anyone who shows symptoms should stay home rather than possibly spreading the virus to fellow employees and residents.
Third, the city staff are working on contingency plans in the event that large groups of staff members would be infected.  Remote working and non-essential facility shutdowns are all on the table.
Finally, all City buildings including City Hall, Police Department, Fire Department, the Rec Center, and Jack Russell Memorial Library are all taking steps to decontaminate all surfaces which may carry the virus.
It is our goal to maintain all services normally expected from our residents with shut downs only possible in the most extreme circumstances.
If the recent media rush regarding this virus has residents concerned with being around larger groups, we recommend the following changes to their normal routines:
Pay all utility bills on-line, through our dropbox on the first floor, or mail them in.
Cast your upcoming ballots, absentee. Early voting is available for the April 7 election starting March 23.  There are very few people that come in during the day so please feel free to take advantage of this option.
Wash your hands before and after visiting any of our buildings.
If you ever feel that you show signs of the virus which includes a cough, shortness of breath and a fever, please stay home. It would also be advised to call the local clinic, hospital or health department to be tested for the virus.
The City of Hartford will continue to put significant time and effort into helping to protect our residents and staff.  By being prepared, we hope to lessen the fear which has accompanied this virus.
Jack Russell Memorial Library
Director Jennifer Einwalter said, "As of now the library will not be closing or cancelling programs.  However, the situation is fluid and we ask citizens to visit our
Facebook page
and website for updated information on changes to our programs and operating hours.  Our top priority is the safety of our staff and library users."