January 4, 2022 – Washington Co., WI – The 5 p.m. deadline has passed for candidates to file papers and signatures for the April 5, 2022.
In Washington County there are 21 county board supervisory seats. There will be contests in seven of the districts. Each post carries a 2-year term.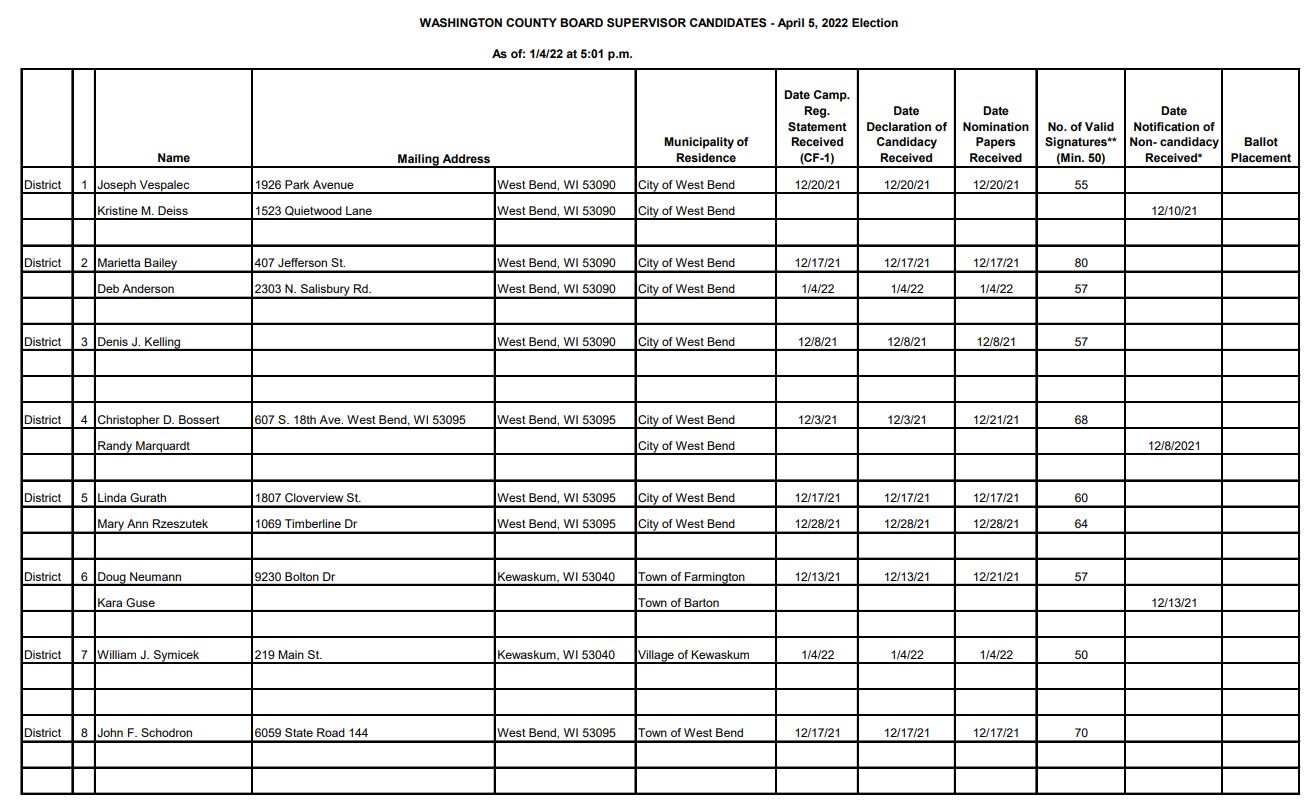 Click HERE to look at the redistricting map for Washington County, WI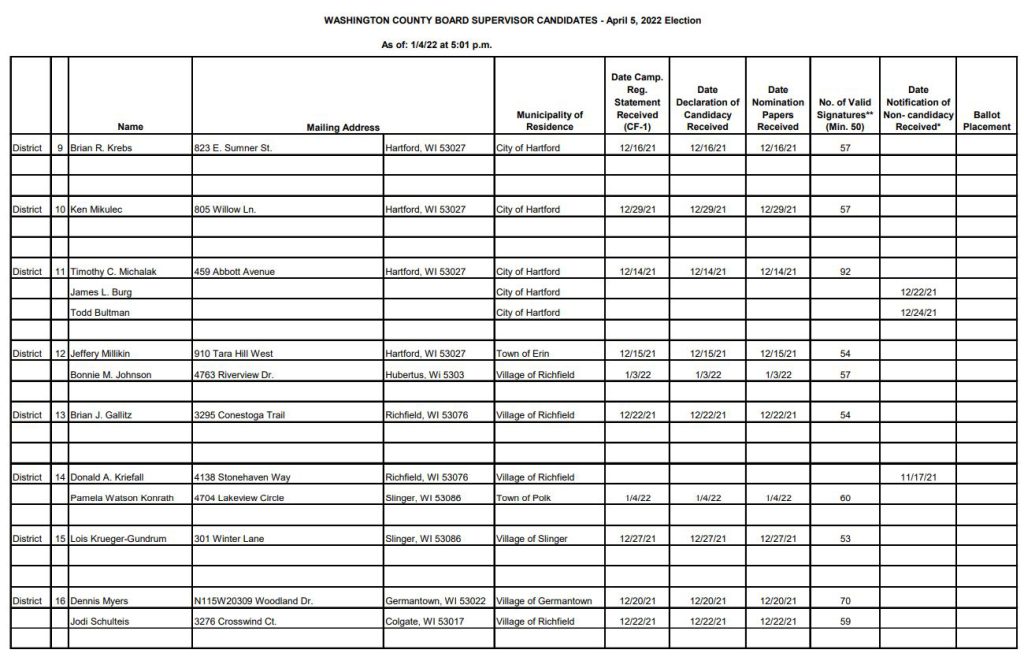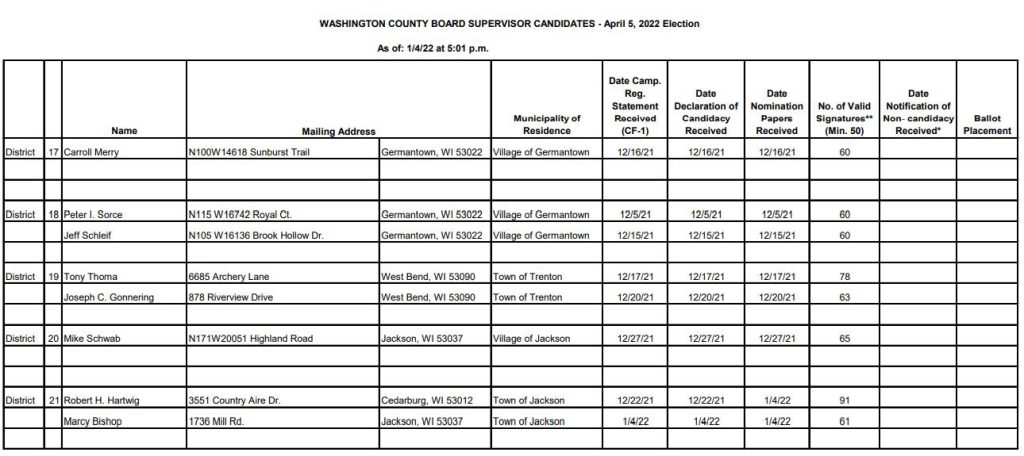 Click
HERE
for a complete look at other positions up for election in Villages and Cities across Washington County. This is a working story, and more details will be posted when information becomes available.