February 24, 2020 – Washington, WI – A priority of Washington County Sheriff's Deputies is to always remain vigilant on patrol to ensure they are doing their part to keep Washington County a safe and secure community. One of the many ways this can be accomplished is through aggressive enforcement of Operating While Intoxicated laws while partnering with community members to identify potentially dangerous drivers on the roadways.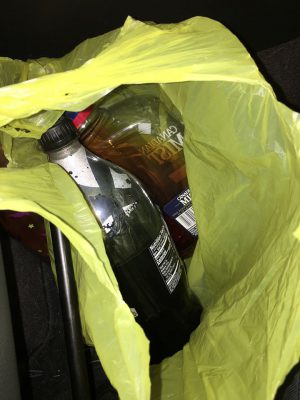 Washington County Sheriff's Deputies made seven arrests just this weekend for Operating While Intoxicated violations. These arrests included two first offenses that were involved in motor vehicle accidents, a third offense OWI that was also arrested for a domestic abuse incident that occurred in the car, as well as a fifth and sixth offense OWI.
A 58-year-old Town of Jackson man was arrested for his fifth offense OWI and bail jumping after he passed out in his car on the side of the road outside his residence. We appreciate that a concerned passerby reported the vehicle to authorities after they saw a leg sticking out of the car and checked on his condition. The suspect told deputies he had just gotten back from a local restaurant where he had purchased ice cream drinks and had fallen asleep in his car. He also had two bottles of vodka on the passenger seat and according to a preliminary breath test was over four times the legal limit. He is currently out on bail after being arrested for his fifth offense OWI less than six weeks ago. If convicted of both offenses he would have six prior OWI arrests. He remains in custody at the Washington County Jail.
A 49-year-old Milwaukee woman was arrested for 6th offense OWI after being stopped for speeding and failing to maintain her lane in the Village of Jackson. She refused to consent to the blood test and a search warrant was obtained. She was also arrested for possession of THC and drug paraphernalia after a pipe and gummy bears containing THC were located in the car. She also remains in custody at the Washington County Jail.
Washington County Sheriff Martin Schulteis said, "It deeply disturbs me to see this number of arrests made over a single weekend by our agency alone. It is important people know that you may get away with driving impaired for a time, but eventually, your time will come. I am proud of the work that my deputies are doing out there to keep the roadways safe and I am thankful no one was injured in any of our cases this weekend."