Shop with a Cop is December 7. Click here to see how you can help provide gifts to local children in need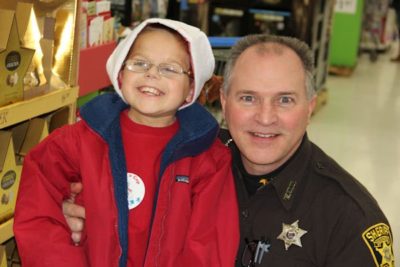 Nov. 28, 2016 – West Bend, WI – Shop with a Cop in Washington County is Wednesday, Dec. 7 at West Bend Mutual's Prairie Center.
The program is being organized by the Fraternal Order of Police along with local volunteers. Forty kids have been selected to participate in this year's event and organizers are reaching out for a little help.
"We're putting together gift baskets for the families and we're hoping businesses in town can help supply items for children ages 8 – 12," said volunteer Tina Beres. "We're looking for thing like board games or something kids can play with their family."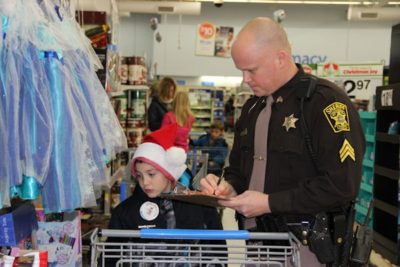 West Bend Police Lieutenant Matt Rohlinger said this is the first year the Fraternal Order of Police are running the event.
"When we heard the future of Washington County's Shop with a Cop was at risk the executive board met and felt strongly we should keep it going," Rohlinger said.  "This is great interaction with the kids and in this current environment it's critical to send a positive message."
Rohlinger said one of the big changes will be the amount of support staff and officers involved. "We're trying to recruit more officers so kids actually do shop with a cop," he said.
This year's event will include a shopping trip to Walmart, hot dogs at The Prairie Center, a rousing game of Bingo called by Police Chiefs Tom Bishop of Kewaskum and Jed Dolnick of Jackson, and a special visit from Santa.

Neighbors who would like to make donations to Shop with a Cop in Washington County can send a check to Shop with a Cop at PO Box 149, Kewaskum, WI  53040
Questions can be directed to Tina Beres at [email protected]
Photos courtesy Washington County Sheriff's Department.