Shorthanded UWM at Washington County soccer team splits two-game match | By Mitch Bury
October 3, 2019 – Washington Co., WI – The UWM at Washington County Wildcats traveled to UWO – Fond du Lac for a two-game match.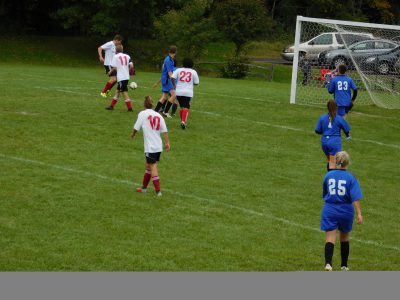 The first match was against UWO – Fox Cities. Despite having only nine players, the Wildcats came out with a 6-4 victory.
Both Zach Ross and Max Breit scored 3 goals. Wyatt Roller had 3 assists and Zach Ross had one. Goalkeeper Brenden Rice had 17 saves.
The second match of the day was played against UWO – Fond du Lac. The Wildcats lost 9-3. Zach Ross had 2 goals and 1 assist. Wyatt Roller had one goal. Both Max Breit and Vinny Skowera had one assist. Goalkeeper Brenden Rice had 8 saves.
The Wildcats next match will be against UW-Stevens Point on Saturday, October 5 at 1 p.m. followed by UWO-Fox Cities at 3:30 p.m. The matches will be played on the UWO- Fond du Lac campus.