January 27, 2021 – Slinger, WI – The Village of Slinger Park Board accepted a $40,000 donation presented by the Slinger-Allenton Rotary to be used to construct a pavilion at Firemen's Park in the Village.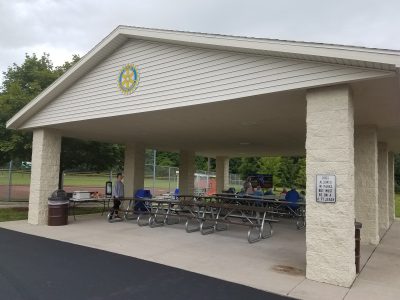 Rotarian Ken Reiser said a lot of planning went into the project as a design was selected and placed as a compliment to the new splash pad/playground also being constructed this spring.
Slinger-Allenton Rotary is a group of business leader from the Slinger area which meets at noon weekly (Wednesday's) to promote a better quality of life for the Slinger area.
The Rotary also focuses on the educational advancement of youth through scholarships, weekly students-of-the-month honors, and the organization's youth exchange program (sending and hosting students from foreign countries on an annual basis.)
The club also supports an annual worldwide project.