October 21, 2021 – Slinger, WI – Slinger FFA participated in the annual "Ride and Drive" event at Helena Chemical this week.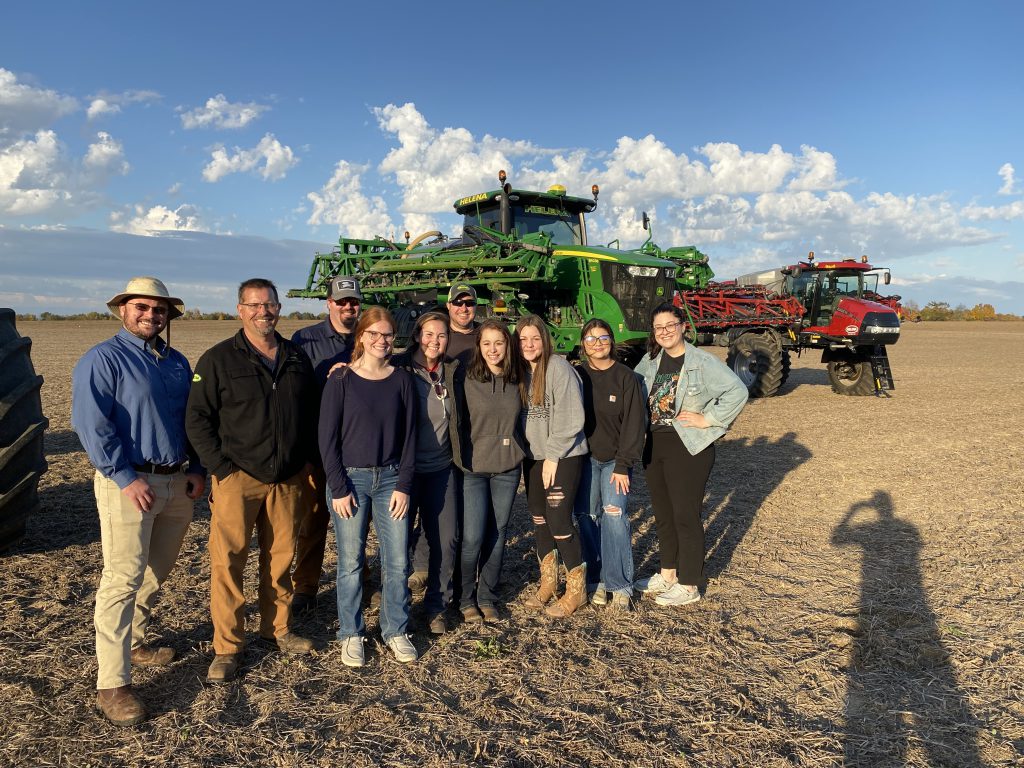 The group had tons of fun driving the big field spraying equipment, touring the warehouse, and learning about the different agronomic careers and opportunities available in our local community.
My favorite part was catching up with Mikena Wantz, a 2017 graduate of Slinger, who has been working for Helena for a few years now after her graduation from Slinger and Lakeshore Technical College.
FUN FACT: Mikena was first exposed to this career pathway and company after a ride and drive event just like this with former Slinger Agriscience Instructor, Rob Selzler.
She was here tonight teaching our current high school girls how to drive the equipment. We love a full circle moment.
Look for more photos and updates from Slinger FFA in Indianapolis next week as we send Slinger's first national band member, national proficiency finalist, and two national CDE teams IN HISTORY. It's going to be a great week.
Katelyn Dei
Slinger High School
Agriscience Instructor & FFA Advisor