October 21, 2021 – West Bend, WI – Dear Editor: Residents of the West Bend School District (WBSD) should plan on attending the upcoming school board meetings on Oct. 25, Nov. 8, and Nov. 22, at 5:30 pm, at the high schools' auditorium.  The school board is expected to discuss and decide whether the leftist ideology of "social emotional learning" will be taught to students.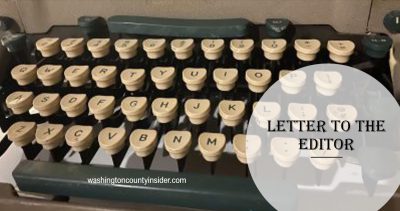 Social emotional learning, also known as SEL, has been quietly infiltrating our country's classrooms for years.  When Governor Evers was Superintendent of the Department of Public Instruction, grants from the Wisconsin Department of Justice's Office of School Safety funded thousands of dollars to school districts.  WBSD received $257,000 from this grant and used $45,000 to purchase SEL programming that included preschool, elementary, and middle school lessons called Second Step and related teacher training.
What is SEL?  Proponents, like the district's administration, emphasize that the lessons teach students better social skills, encourage empathy, and manage emotions.  However, critics say SEL is a framework for teaching children to recognize social injustice, inequity, and oppression and to accept the moral relativism of the progressive culture.  Through SEL, students are groomed to become social change activists in their communities.  Subjective beliefs, experiences, and identities are emphasized.  Students are asked to think of themselves as members of racial, gender, cultural, and sexual groups.  In SEL, schools take over a large part of the family's traditional responsibility for the character development of children.
This year, as more West Bend residents and parents became educated about the liberal bias of SEL, they began to pressure the district and board members to re-evaluate the use of SEL curriculum.  At the Sept. 27, 2021 board meeting, the board voted to place Second Step on "pause."  Teachers were not to present any Second Step lessons until the board resolved the issue.
At a later curriculum committee meeting, about 45 problematic lessons were examined.  Some lessons involved LGBTQ issues, including a video in which a boy announced that he was gay.  "Identity maps" in other lessons asked students to list groups, values, and interests as part of their identity.  In another lesson's video, a student said that he "sucks at soccer."  Family situations were often depicted negatively in the lessons.  The curriculum committee is planning to remove and revise some activities or whole lessons and will re-visit the 7th and 8th grade lessons at its next meeting.
Instead of re-writing the lessons, I ask that the school board eliminate the middle school version of Second Step, as the Germantown School Board did earlier this fall.  The West Bend district should be concentrating on basic fundamentals like literacy and math competency, not social emotional lessons, until test scores dramatically improve.
The school board is supposed to represent the community.  By law the board hires the Superintendent, who in turn is to carry out policies passed by the board.  It appears the administration wants to continue down the path of liberal ideology by keeping SEL.  I hope the WBSD school board has the courage to reject the progressive Second Step curriculum.
Call or email the WBSD district and board members.  Tell them that social emotional learning has no place in this conservative, family-oriented community.
John Heger
West Bend, WI
Disclaimer: Opinions and letters published in https://www.washingtoncountyinsider.com are not necessarily the views of the Editor, or Publisher. The https://www.washingtoncountyinsider.com reserves the right to edit or omit copy, in accordance with newspaper policies. Letters to the Editor must be attributed with a name, address and contact phone number – names and town of origin will be printed, or may be withheld at the Editor's discretion. During the course of any election campaign, letters to the editor dealing with election issues or similar material must contain the author's name and street address (not PO Box) for publication.
Please also note:
COMMENTING
WCI COMMENTING RULES OF ETIQUETTE: While open and honest debate is encouraged here, Washington County Insider asks that you comply with the following rules for posting. Those who do not comply will have their posts removed and may result in being banned from commenting.
In an effort to provide a great experience and be welcoming to everyone, Washington County Insider will not publish comments and reserves the right to remove posts on social media/Facebook that don't adhere to the guidelines below.
Are considered likely to provoke, attack or offend others. This is known as "trolling." Trollers know when they are trolling, and so do we. *See definition of "troll" below. If you notice a few consistent blog trolls disappear, you'll know why.
Are sexually explicit, abusive or otherwise objectionable.
Contains inappropriate or vulgar language that is likely to offend.
Break the law or condone or encourage unlawful activity. This includes breach of copyright, defamation and contempt of court.
Advertise products or services for profit.
Are seen to impersonate someone else.
Repeatedly post the same or similar messages ('spam')
Include personal contact details such as telephone numbers and postal or email addresses.
Include a link or photo that has not been approved by the editor prior to posting.
Are considered campaigning. See also "trolling" above.
Are unrelated to the topic.
NOTES:
Just because your comment doesn't show up right away doesn't mean you're being censored. When you post a comment it must first go through our filtering software. If it fails, your comment goes into a queue for manual approval.
Just because a comment or advertisement is on the site, doesn't mean WCI endorses it.
The above rules are not intended to stop criticism or dissenters, but rather to stop those who are incapable of participating in a civilized manner.
*Trolling: a troll is a person who sows discord on the Internet by starting arguments or upsetting people, by posting inflammatory,[1] extraneous, or off-topic messages in an online community (such as a newsgroup, forum, chat room, or blog) with the intent of provoking readers into an emotional response[2] or of otherwise disrupting normal, on-topic discussion,[3] often for the troll's amusement. (source: Wikipedia)