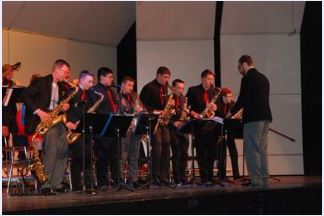 Jan. 02, 2019 – Slinger, WI – On Saturday, Jan. 12, Slinger High School Jazz Bands will host Jazz Fest XXXVI.
This year there is a change in the concert time. The visiting ensembles will start at 3 p.m.
The high schools participating in the all-day program of instruction and feature bands from Slinger, West Bend, Hartford, Kaukauna, and Sturgeon Bay.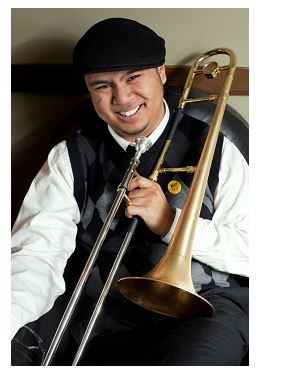 The guest soloists who will perform with Slinger Jazz Ensemble include John Daniel (Trumpet-Lawrence University) and Darren Sterud (Trombone-Pro player from Madison).
Daniel has played recitals in Carnegie Hall, the Kennedy Center, throughout South Korea, and throughout the United States.
He is currently on staff at the Lawrence University in Appleton. Daniel has self-published a trumpet method, "Special Studies for Trumpet." The book represents a lifetime of practicing and teaching the trumpet.
Sterud has been involved with jazz in many venues, playing with a variety of well-known jazz bands. He is dedicated to music education. Sterud teaches Jazz History and Improvisation at the UW-Whitewater.
In addition he has been involved in numerous clinics on improvisation and jazz at many high schools in Southern Wisconsin.
Admission to the concert is $5.
The Slinger Performing Arts Center exterior lobby doors open at 2:30 p.m., and house doors open at 2:40 p.m.