Future of Shopko in West Bend
Jan. 10, 2019 – West Bend, WI – It appears some neighbors in West Bend received a pamphlet in the mail this week for Shopko with up to 70% off the entire store.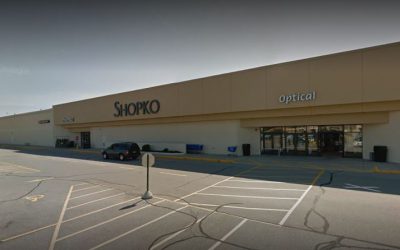 The question arose about the future of the store.
In December 2018 an article was posted at WashingtonCountyInsider.com regarding the pharmacy at Shopko transferring prescriptions to Kroger-owned grocery stores.
Shopko is based in Ashwaubenon, WI.
Details on the future of the retailer were recently published in the Green Bay Press Gazette. A portion of the latest article is below.
Shopko could file for bankruptcy protection from creditors as soon as next week, according to a pharmaceutical drug supplier that says the retailer owes it $67 million.

Jeff Garfinkle, an attorney for San Francisco-based McKesson Corp., said during a hearing Monday in Brown County Circuit Court, that Shopko is expected to file for bankruptcy on Jan. 15.
Click HERE to read the rest of the article.
Shopko is located in the Paradise Pavilion in West Bend, 1710 S. Main Street.