Slinger High School students to help Warrior House during Veteran's Day | By Abbie Schmidt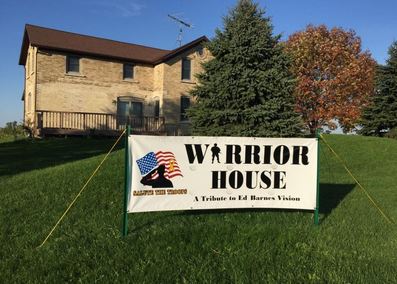 Nov. 2, 2017 – Every year, the Slinger High School Social Studies department runs a fundraiser to help veterans. For the past few years, they have been selling stars, with proceeds going to the Honor Flight.
This year, the Social Studies Department is trying something different with hopes of saying thank you to local veterans.
Starting Nov. 6, and continuing through Nov. 10, the Social Studies department will be collecting money and different items to be sent to the Warrior House.
The Warrior House is a house in Lomira, started by Salute the Troops. It is a transition home for males returning from the military who need a rental history before they can rent their own place.
Warrior House helps the veterans to establish a rental history and offers support and therapy to the veterans.
Because they are so new, they still need help with a few items. If you are interested in helping, check out the list below for some items they need.
Click HERE to read more from Abbie Schmidt and how you can help veterans at the Warrior House.