Slinger Owls advance to 6-1 on the season. Face Grafton during homecoming Oct. 5 | By Ron Naab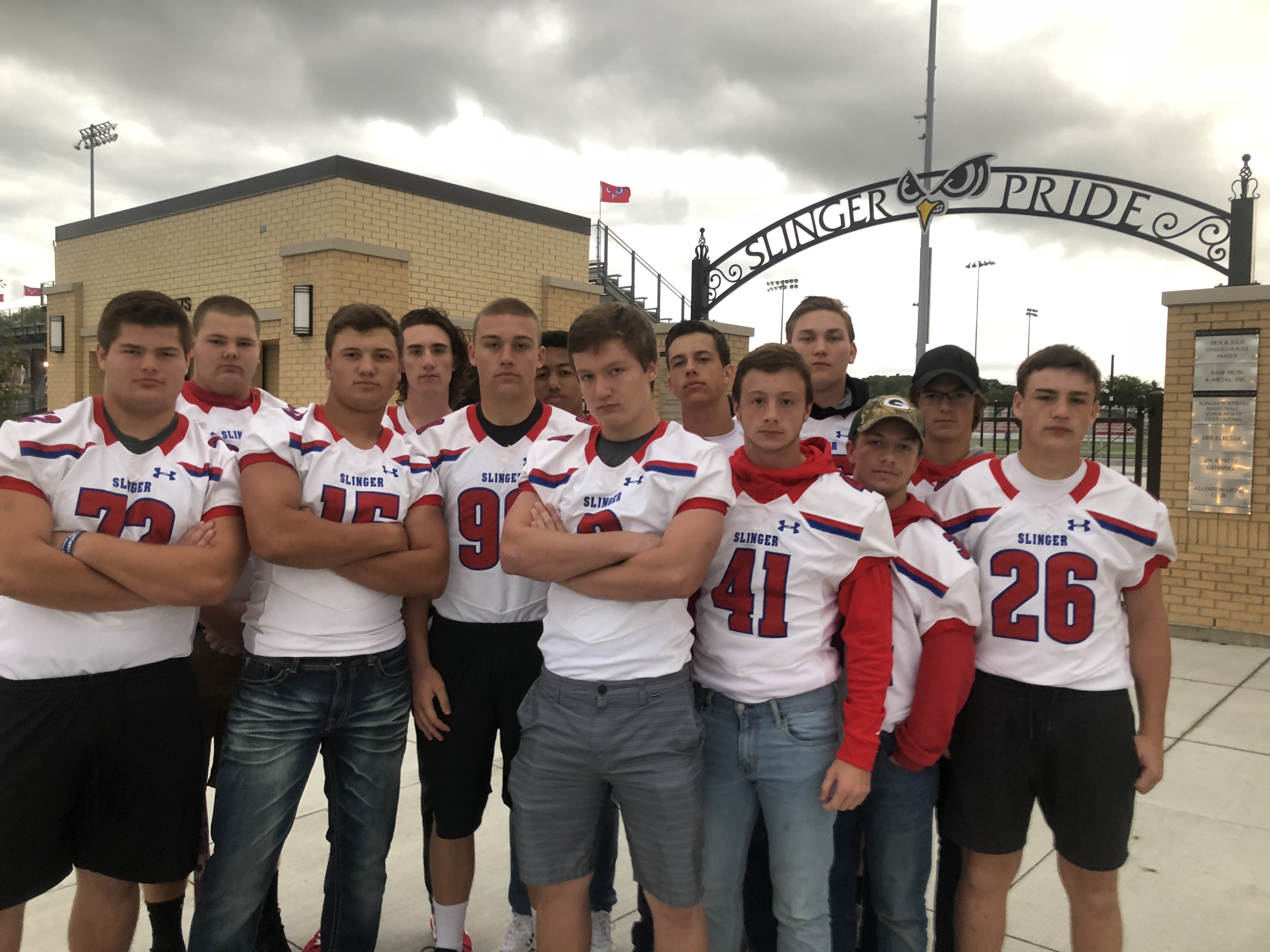 Sept. 29, 2018 – Slinger, WI – The Slinger Owls pushed their record to 6 – 1 Friday with a 49-0 win over host West Bend West.
Slinger's Travis DuFour scored within four minutes of kickoff on a 1-yard run and the Point After Touchdown by Taylor Ulesich was successful, Slinger led 7 – 0.
Four minutes later the Owls struck again with a touchdown by Tom Boden, Ulesich PAT was good, Owls 14 – 0.
The Owls didn't score until 2:54 remaining in the second quarter when Jack Haluzak scored a touchdown followed by a successful PAT.
Owls led 21 – 0 over the Spartans.
Two minutes later Jeraed Lighthizer scored a touchdown on a run play, PAT was good, Slinger led 28 – 0.
Just before the half ended, quarterback Dan Breuer made a pass to Tommy Boden for another touchdown with a good PAT.  The Owls ended the half 35 – 0 over the Spartans.
After the half the WIAA "Mercy Law" came into effect with the clock only stopping for time outs and change of possession.
With 2:59 remaining in the third quarter, Logan Homberg scored a 3-yard touchdown run; with Jerry Wetherall's success PAT to push the store to 42-0.
The final score came at 3 minutes in the game was a rushing play by Daniel Sherman for a touchdown with a positive outcome of the PAT for a final score of Slinger Owls over the West Spartans 49 – 0.
Slinger's homecoming is Friday, Oct. 5 and the Owls host the Grafton Blackhawks.  The 0 and 7 Spartans will take on the Port Washington Pirates next Friday.