Slinger, WI – Slinger High School graduate Derek Sabin has been named to the 2022-23 Academic All‐District® Men's Basketball Team. Sabin is a senior on the Belmont University men's basketball team.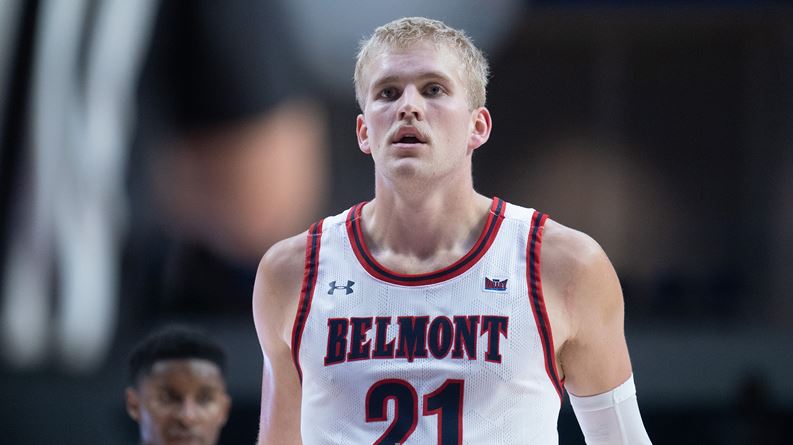 Academic All‐District® honorees advance to the CSC Academic All‐America® ballot. First‐, second and third‐team Academic All‐ America® honorees will be announced in mid‐March.
Click HERE to SUBSCRIBE to FREE local news at
Sabin has been a part of three conference championship teams, including Belmont's historic 2019 NCAA Tournament at-large team that defeated Temple.
The Slinger, Wisconsin native has made 87 game appearances and 10 starts during his Bruin career in Nashville, Tenn.
A team captain for the 2022-23 season, Sabin is a 4-time Belmont University Dean's List honoree, 3-time OVC Commissioner's Honor Roll recipient and 2-time NABC Honors Court selection.
The 6-9 forward earned the 2021 OVC Academic Medal of Honor emblematic of a 4.0 grade-point average for the calendar year.
Sabin holds a 3,91 GPA in his major of exercise science with a pre-med track. He also holds a double minor in chemistry and strength & conditioning.
He was honored as part of the Missouri Valley Conference Scholar-Athlete Spotlight program earlier this season.
Sabin becomes the 26th Belmont men's basketball student-athlete named Academic All‐District®, including Luke Smith in 2021-22.
For more information about CSC Academic All‐District® and Academic All‐America® Teams program, visit AcademicAllAmerica.com.