West Bend, Wi – A legacy is slowly coming to an end as Robert (Bob) Samuel Giombetti Sr., who worked for his brother who founded The Exclusive Co., in West Bend, WI has died at the age of 83. Robert (Bob) Samuel Giombetti Sr. of Florence, Wisc., passed away Tuesday, February 21, 2023, at home.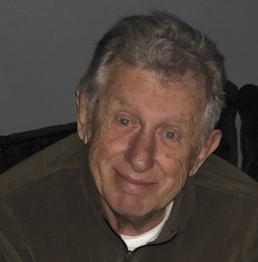 He was born August 12, 1939, in West Bend, Wisc., son to Atilio and Anita (Greuel) Giombetti. Bob spent his childhood in West Bend, where he attended West Bend High School. While in high school, he was a member of the football, basketball, baseball, and track teams.
After he graduated in 1957, he went on to achieve his childhood dream by playing Division 1 basketball in the state of Kentucky and studying at Murray State University.
In the late 1950s, Bob traveled to Kingsburg, Calif. in an attempt to make the 1960 Olympics as a decathlete. During his time in Calif., Bob was befriended by the great Rafer Johnson who helped him to nearly make the Olympic team. It was the experience of a lifetime; one Bob would often tell his family about as he reminisced. Bob also served his country in the United States Army Reserves.
Professionally, Bob worked for his brother, Jim a.k.a Mr. G. the famous voice of the Exclusive Company "Say it With Me," for nearly 30 years selling TVs, stereo equipment, and music.
"50 some years ago I was building my album collection and a regular customer at Exclusive Company. To this day, whenever I share a YouTube music video online, I always post 'Play it loud,' in honor of him.  That was his signature line he would say as he handed you your purchase. I can't be the only West Bender that remembers that!"  Mark Hoefert
Bob's greatest professional achievement came as an entrepreneur when he started his own company called Sam Products, that he would run for 35 years. Bob would come to be affectionately known by his customers as "Sam the Paper Man" as he sold register paper and ink ribbons to hundreds of Culver's restaurants and other businesses across the country.
Bob met the love of his life Carol Bunke at the local bowling alley in West Bend. They married on January 28, 1967. Bob and Carol would welcome three sons into their lives. The family would spend parts of their lives in West Bend, Arlington, Tex., Madison, Wisc., and finally, in 2012, after Carol retired, they moved to Florence, Wisc.
Bob's greatest joy in life was the love he had for his family. He absolutely loved everything about being a dad to his three sons, a grandpa to his grandchildren, a father-in-law to his son's wives, and was a wonderful husband to Carol. He also adored his extended family of nieces and nephews as well as the love he had for his brothers Tom and Jim. Uncle Tom, we pray for you as you mourn the loss of your baby brother. We know how much he loved and adored you and that you loved him.
Dad, our hearts hurt that you are no longer here. We cannot thank you enough for everything you did for us. The list is long, but you exposed us to things that only we could ever understand. Whether it was shagging foul balls during batting practice at Texas Rangers games back in the early 80s, deer hunting the Spread Eagle Barrens in Florence County, snowmobiling and riding ATVs, chasing to the train tracks so that we could put a coin on the track for the train to run over, or attending countless IndyCar races and nearly 30 Indy 500s.
You were the absolute best Dad we could ever ask for and we thank you for all of the wisdom you gave to us. You were also a special Grandpa to all of your grandchildren. They absolutely adored and loved their Grandpa Bob. We love you and will forever miss you.
To Bob's final new friend, Melissa. When we needed help the most, you came through for Bob and our family. You gave Bob the opportunity to remain at home until the end. We will forever remember your compassion you had for Bob and our entire family as we looked for help. Thank you.
Survivors include his wife, Carol Giombetti; sons, Robert (Paula) Giombetti Jr., Rick Giombetti (Avelinda), Anthony (Jennifer) Giombetti; brother Tom (Ruth) Giombetti; grandchildren, Robert "Sam" Giombetti III, Daniela Giombetti, Leo Giombetti, Penny Giombetti, Vivian Giombetti, Sam Giombetti, Ethan Noe, and Morgan (David) Edelmann.
In addition to his parents, Bob was preceded in death by his brother, James Giombetti; and aunt Geraldine Greuel.
In accordance with Bob's wishes, private family services will be held at a later date.
In lieu of flowers and to honor Bob's love of animals, please make donations to your favorite local animal rescue or humane association in his honor.
Friends may leave condolences and tributes to Bob's family online at jacobsfuneralhomes.com
The family has chosen the Jacobs-Lundholm Funeral Home & Crematory, Florence, Wis., to honor Bob's legacy of life.
Isaiah 41:10: So, do not fear, for I am with you; do not be dismayed, for I am your God. I will strengthen you and help you; I will uphold you with my righteous right hand.
On a history note: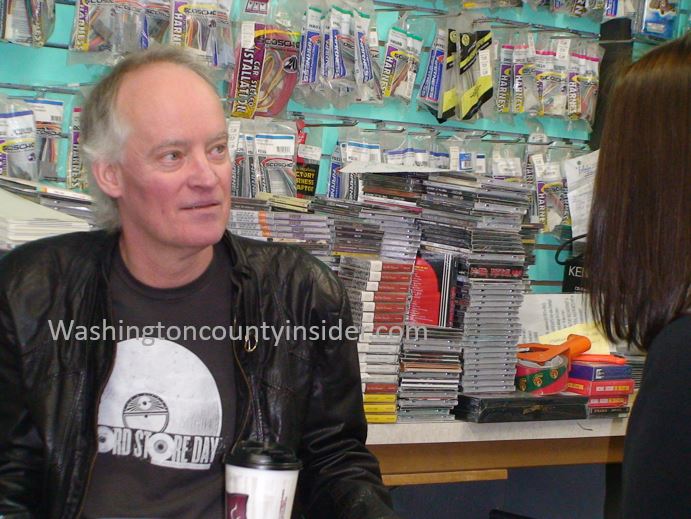 Dennis Benn, 65, long-time manager of The Exclusive Co. in West Bend died February 4, 2022. Dennis's love of music landed him at the Exclusive Company, where he managed the West Bend store for nearly 40 years, making him a well-known fixture in the community and a friend to many.
Do you recognize the 'stunner' in Giombetti's class? Can you name her?
In the 1960 telephone directory Exclusive Record Marts was listed alongside Plischounig's Shop, 103 S. Main Street.  Under the Exclusive it read, "See-High Fidelity Sound Equipment."It was 1966 when The Exclusive Co. moved from 146 N. Main Street to 156 N. Main Street.