Slinger, WI – The
Slinger School District
 is prepping for a special meeting, Wednesday, July 8 where the School Board will listen to parent concerns and then discussion all critical matters related to the state mandated school closing due to COVID-19 and the preparations needed for the 2020- 2021 school year.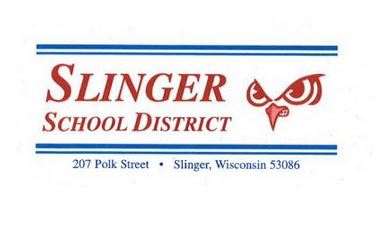 Superintendent Daren Sievers recently released the district's survey on returning to school. The data is below including a strong desire from parents to get kids back to school in person, five days a week and a majority spoke out on the requirement of masks for students and teachers.
Sievers said they are taking survey results and guidance from the health department and "turning all of that info into a plan for returning to school as safely as possible. We will report our early recommendations to the School Board in a special session
on July 8 at 6 p.m.
with a target date of laying out our full intentions on August 3, 2020."
Below is the data collected in the recent survey regarding what the school year should look like in the fall in the Slinger School District.