April 4, 2017 – Slinger, WI – Lexi Bullis from Slinger High School is competing in the 2017 USASA National snowboarding championships in Colorado. She's been filing stories this week. Her latest post is below.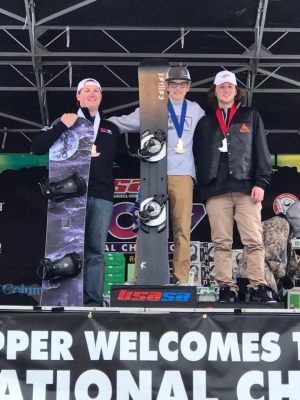 Monday I was a very proud sister. My step brother, Slinger senior Connor Zapfel, competed in Giant Slalom. He placed third in the men's Jams group. Huge congratulations to him!!
Slinger senior Alec Nelson competed in boardercross on Monday. However, during one of his rounds, he slipped and placed 4th in his heat which did not allow him to go on. Nelson finished the day placing 27th.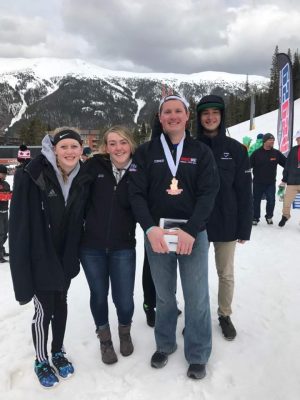 Click
HERE
to read all stories by Lexi Bullis.