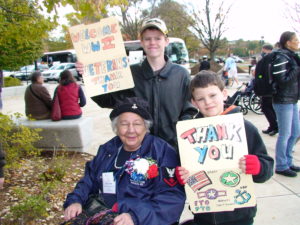 June 5, 2017 – Slinger, WI – The SUBWAY® in Slinger will host a check presentation Tuesday morning, June 6, as local SUBWAY® outlets in Wisconsin and Illinois partnered with Honor Flight hubs—including Milwaukee, Green Bay/Appleton, Wausau and Marquette, Wis., and Peoria, Ill.—to raise funds to send approximately 167 World War II, Korean War and Vietnam War veterans on Honor Flights.
The check presentation will be at 10 a.m. at the SUBWAY®, 425D E. Washington St. in Slinger; it was the store that raised the most money.
The date of June 6 is symbolic as it marks the 73rd anniversary of D-Day and is just a few days before the organization's 40th "mission" on Friday, June 9.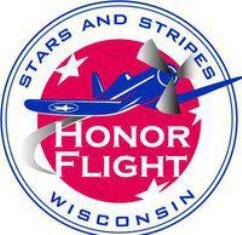 SUBWAY® will present a check for $83,786 to the Honor Flight Network marking the end of a successful fundraising campaign.
"We are incredibly grateful to the SUBWAY® franchisees and customers who so generously donated to this campaign," said Paula Nelson, President of Stars and Stripes Honor Flight, the local Milwaukee hub. "Our waiting lists continue to grow with veterans who have sacrificed so much for our freedom and are waiting for their turn to take their Honor Flight. This donation will be a great help to us as we try to fly as many of our local veterans as quickly as possible."
An Honor Flight is an all-expenses-paid trip for our oldest veterans to fly to Washington, D.C. to see the city's memorials and experience a full day of honor and thanks for their service. The World War II Memorial did not open until 2004, when many World War II veterans were unable to visit it without assistance.
The Honor Flight Network is a national organization that was founded in 2006 in Springfield, Ohio, to fly World War II veterans to see their memorial. Now, 11 years later, over 130 Honor Flight Network hubs across the country are flying our oldest veterans on these trips of a lifetime, and many hubs have expanded their mission to include Korean War veterans and Vietnam War veterans as well.
Locally, SUBWAY® restaurants in southeast Wisconsin have raised money for Stars and Stripes Honor Flight, which opened in 2008 and has flown over 5,000 veterans from the Milwaukee area.
Stars and Stripes Honor Flight is an all-volunteer organization that uses 98 cents of every donated dollar to fly veterans. To raise money, SUBWAY® employees simply asked customers to donate $1, and not only did people donate, some purchased meals for vets that just happened to be in the store.