Slinger vs. Hartford JV football game to be broadcast live starting at 6 p.m. | By Ron Naab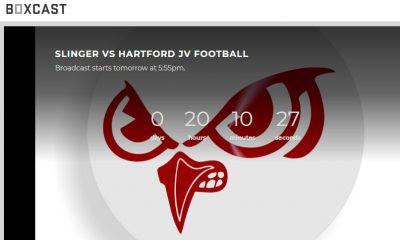 Sept. 5, 2018 – Slinger, WI – This evening's JV football game, Slinger vs. Hartford will be the first streaming broadcast available to the public.
The live broadcast can be viewed from any device with access to the web by using the link below.
You can preview the link at any time and the live video stream will begin at 6 p.m. on Wednesday.
Click HERE to watch the game.