Solid news for Sysco – distribution center in Jackson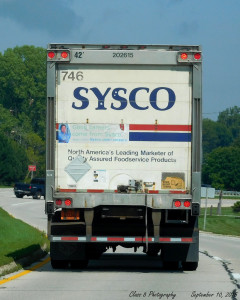 Sysco Colleagues,
I am pleased to announce today that Sysco has reached an agreement to acquire Brakes Group, one of the leading foodservice distributors in the United Kingdom, France and Sweden with additional operations in Ireland, Spain, Belgium and Luxembourg.
The proposed transaction, with a value of approximately $3.1 billion in U.S. dollars, expands Sysco's footprint in the UK and Ireland and further into Europe, while positioning us for the possibility of future expansion in these markets. (See the news release .) This acquisition also enhances our international footprint that already includes operations in the U.S., Canada, Ireland, Northern Ireland and The Bahamas, joint ventures in Mexico and Costa Rica, and our Sysco International Food Group business that services contract customers in more than 90 countries worldwide.
In particular, we look forward to welcoming Brakes Group's 15,000 employees and its highly skilled management team to the Sysco family. Under the leadership of Brakes Group CEO Ken McMeikan, the Brakes team has demonstrated the capability to sustainably grow its business over time. Beginning with a common customer-centric mindset, our companies are strategically aligned with compatible cultures and similar business models.
The highly experienced Brakes Group leadership team has a clear plan in place to achieve strong sales and earnings growth in the coming years. We expect to augment this growth by leveraging our combined scale to provide our customers with an even more competitive offering. Given the minimal overlap of the businesses, we expect little distraction from integration. Sysco's management team remains confident in and committed to achieving our previously announced three-year plan financial objectives.
After completing the customary regulatory review by the European Union, we expect to complete the transaction before the end of our fiscal year in July. Meanwhile, everything remains business as usual for everyone at Brakes Group and Sysco in how we service our customers and operate our businesses.
I hope you share my excitement about this proposed transaction. Not only does it reinforce our strategic approach to growing our business profitably through acquisitions, but it also helps improve our ability to service customers internationally, with the goal to be their most valued and trusted business partner.

Sysco CEO Bill DeLaney