West Bend, WI – VFW Post 1393 Auxiliary, 260 Sand Drive in West Bend is hosting a spaghetti dinner on Saturday, October 17.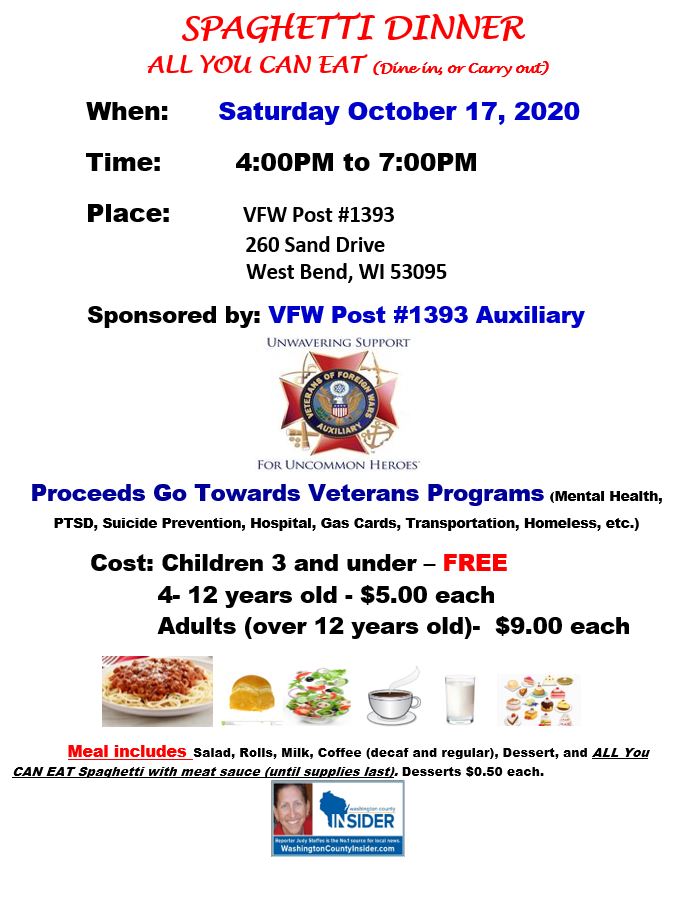 Children 3 and Under: Free
Children 4-12 years: $5.00 each
Adults (over 12 years): $9.00 each
Meal includes salad, rolls, milk, coffee (decaf and regular), dessert and All You Can Eat spaghetti with meat sauce (while supplies last).
Reservations highly recommended, please call 262-334-9190 starting today.
Curbside Orders can be ordered on October 17 starting at 11 a.m.
Take-Out will be Spaghetti, Roll, Salad, and Dessert (TBD).
Dine-In customers will be limited to 45 minutes.