January 12, 2021 – West Bend, WI – It was senior night for West Bend West as the Spartans played host to visiting Nicolet Knights. What was supposed to be a joyous event for the seven Spartan seniors started as a nightmare.
The Spartans were physically dominated across the board in the first half. The Knights tightly guarded West Bend in the paint and the Spartans were unable to make a three-pointer until the start of the second half.
West Bend also gave up a lot of second and even third chance opportunities to Nicolet.
The halftime score told the ugly story as the Spartans trailed 35-20.
The start of the second half was not any easier for the Spartans as they were down between 15 and 20 points.
West Bend managed to find some holes in the Knights' defensive armor, using speed to counteract Nicolet's size advantage.
The Spartans made a run to bring the contest within six points with just over two minutes left, but that was as close the Spartans would get, ultimately falling 75-67 to the Knights.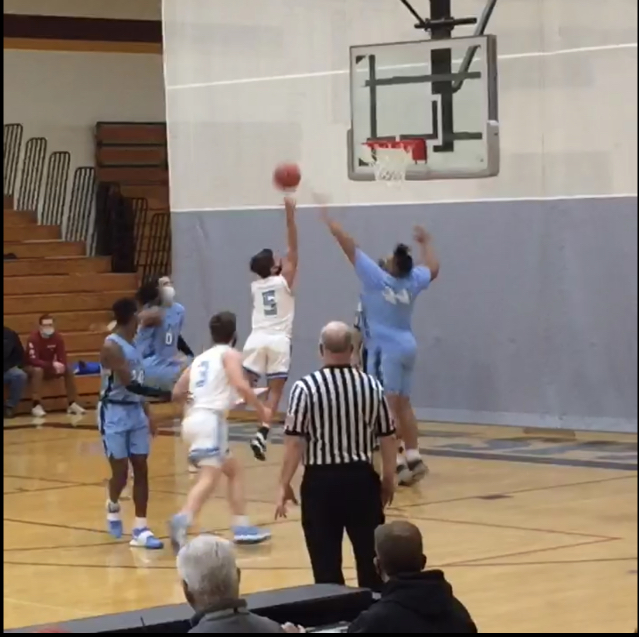 It was not all doom and gloom for the Spartans though, as senior Aaron Tennies scored his 1,000th career point in the waning minutes of the game, much to the delight of the crowd.
Tennies becomes the first boy in West Bend West school history to achieve 1,000 career points since Ryan Wietor in the year 2000. Post game Tennies humbly said, "It was great to have four years of hard work pay off, especially on senior night."
Knights' senior Kobe Johnson also scored his 1,000th career point in this game and put up 31 points on the night, leading Nicolet in scoring. Tennies lead the way for the Spartans with 21 points, plus 5 assists.
The Spartans travel to Grafton on Friday, January 15 for a 7:15 p.m. game against the Black Hawks. Nicolet will travel to Homestead on Friday for its next game.