West Bend, WI – St. John's Lutheran Elementary & Middle School, 899 S. 6th Avenue, West Bend, WI, took time in the first quarter of the school year to do a special service project, Operation Christmas Child.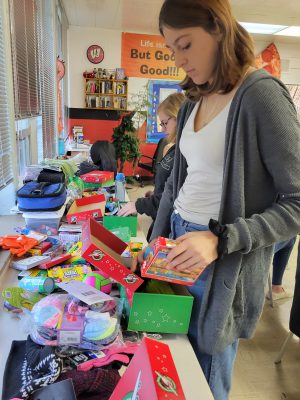 The student body set out to fill 50 boxes that eventually will be sent all over the world, reaching children who otherwise would not receive a gift or the message of Jesus.
Students and their families brought in items that included personal care items, clothing, toys, and school supplies.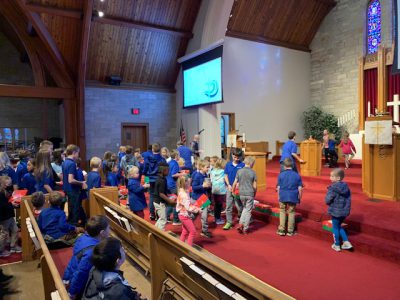 The chapel offerings collected for the first quarter will be used to pay for the postage to send these boxes. The generosity of our students and their families is overwhelming. We packed all 50 boxes, and then added more.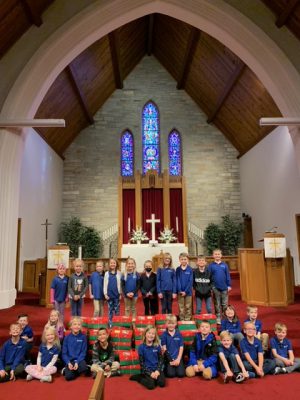 On Wednesday, November 10, 2021, the classes brought their boxes to the chapel to be blessed. A total of 63 boxes with needed items, including the message of Jesus Christ, will be shared with children worldwide.
The mission of Operation Christmas Child is to demonstrate God's love in a tangible way to children in need around the world. Through this project, Samaritan's Purse partners with the local church worldwide to share the Good News of Jesus Christ and make disciples of the nations.  The staff of St. John's chose this as one of the school's service projects this year as it reflects one way that our students and families are living out St. John's mission of "Connecting, Caring and Sharing in Christ".