Hartford, WI – Tomorrow morning, Sunday, August 8, St. Lawrence Parish will recognize its 175th anniversary with a 10 a.m. mass. celebrated by Archbishop Jerome Listecki.
The church beginnings date back 175 years ago (1846) when, in St. Lawrence, a dozen pioneer families gathered in the wilderness to have their tiny cabins blessed and made plans to build the St. Lawrence Parish Church known then as "Generations of Faith"; 175 years later the St. Lawrence Parish continues to thrive.
This year marks the Quartosept Centennial of St. Lawrence Parish. While the faces may have changed, many of the familiar family names have stayed the same such as Krebs, Gehring, Strupp, Wolf, and Mueller, to name a few.

From a wooden church structure in 1851 to our present church erected in 1880, many improvements have been made over the years to sustain and improve the building.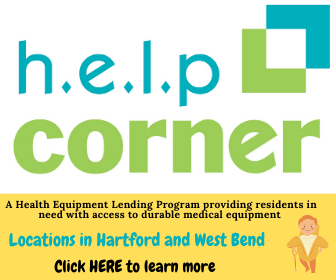 The Feast Day of St. Lawrence is celebrated on August 10. The 175th anniversary will be celebrated by parishioners on Sunday, August 8 beginning with a Mass at 10 a.m. celebrated by Archbishop Jerome Listecki.
Fun Facts:
300,000 bricks were used to build the current church. They were donated by individuals from Schleisingerville, now known as Slinger.
January 1990, St. Lawrence Parish received a special plaque from the Washington County Landmark Commission making it a site of historical value. The designation was based on a number of factors; the history of the congregation and the church, the condition of the building, and the fact that the congregation is still active.
The high altar made of oak was purchased in Louvain, Belgium and installed in 1891.
A year-long renovation inside the church took place in 1989. The interior was literally improved from the ceiling to the floor.

Lightning struck the steeple of St. Lawrence Church a total of three times. A bolt of lightning split the steeple in two from top to bottom in 1909. The carillon system was struck in the tower in 1987. Lastly, the bells were hit by lightning in the summer of 2004.