West Bend, WI – Staci Nielsen, owner of Mavens on Main, grew up in the kitchen. As a young girl, she spent time "helping" her Grandma Mae bake, where she learned the passion of baking at a very young age.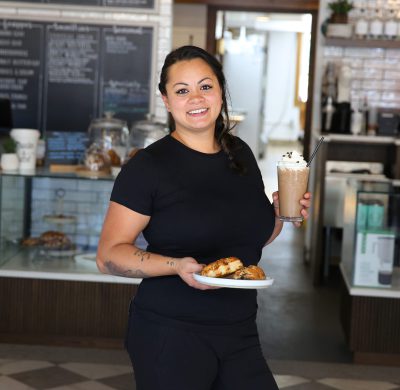 When she was 12-years-old Nielsen started working at her aunt's catering company and worked her way up to covering all the baking orders. She also spent a few years working as a server, barista, and bartender in various restaurants.
Click HERE for the menu at Mavens on Main
With a little influence from her aunt, Nielsen went to college and received a degree in baking and pastry arts, eventually working in a few fine-dining establishments in the Milwaukee area as a pastry chef.
CLICK HERE to read the rest of Staci Nielsen's story.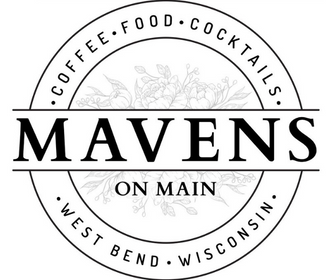 Nielsen's boutique cafe, Mavens on Main, offers a variety of specialty Anodyne Coffee (roasted in Milwaukee, WI), Rishi Tea, and smoothies. The glass cases up front are filled with a vista of sugary goodness featuring fresh baked pastries, moist cookies, rich cupcakes and elegant scones.