December 31, 2020 – Hartford, WI – There appears to be a retail development boom in Hartford as a new Starbucks is expected to break ground in March or April 2021.
"Hartford is hot right now," said Tom Hostad, executive director of the Hartford Area Development Corporation. "People are looking at what can come here and I do see 2021 as a good year for commercial development in Hartford."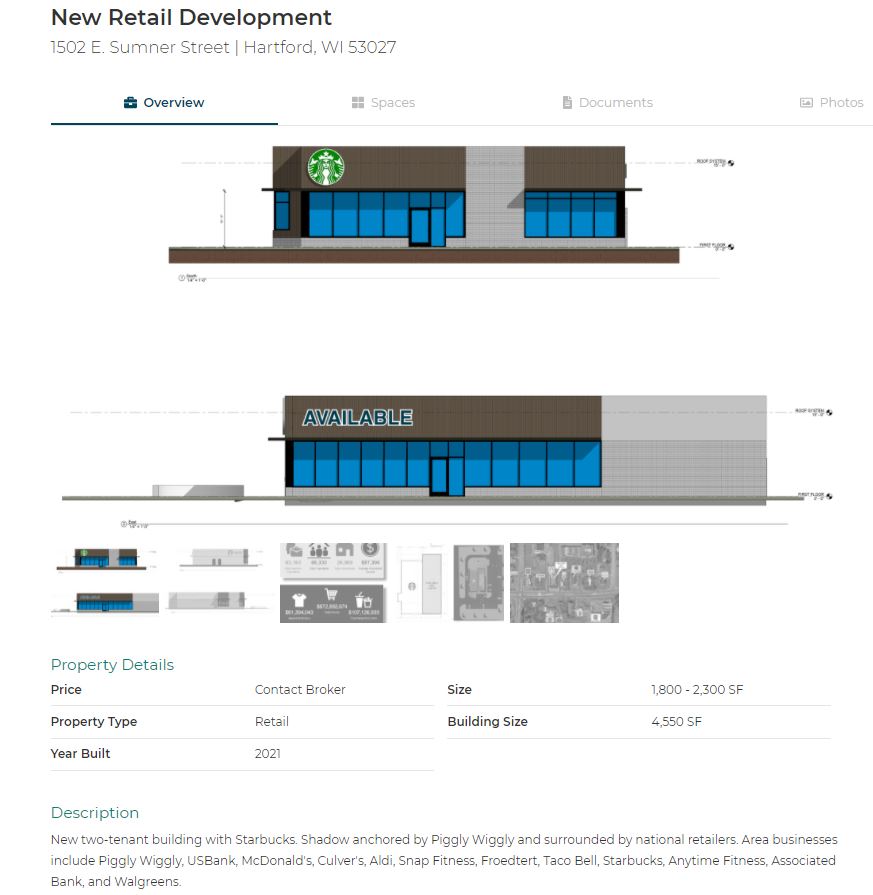 Real estate firm Mid-America posted designs for the new store at 1502 E. Sumner Street; the property is formerly home to the Clark gas station and car wash.
That parcel was posted for sale in February 2019. It featured 8 pumping stalls, 38-feet of frontage on Highway 60, the car wash and convenience store. The building dated to 1980 and the property assessment was $563,800.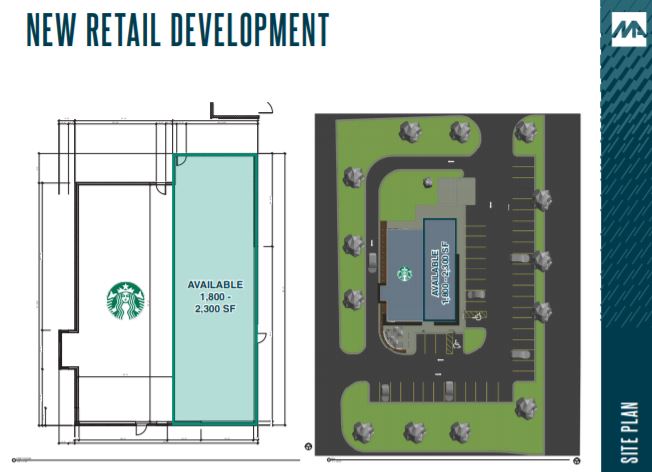 According to Mid-America the new construction would feature a side-by-side development with Starbucks opening to the west with a drive-thru. There would be additional 1,800 – 2,300 square feet available for lease on the east portion of the building.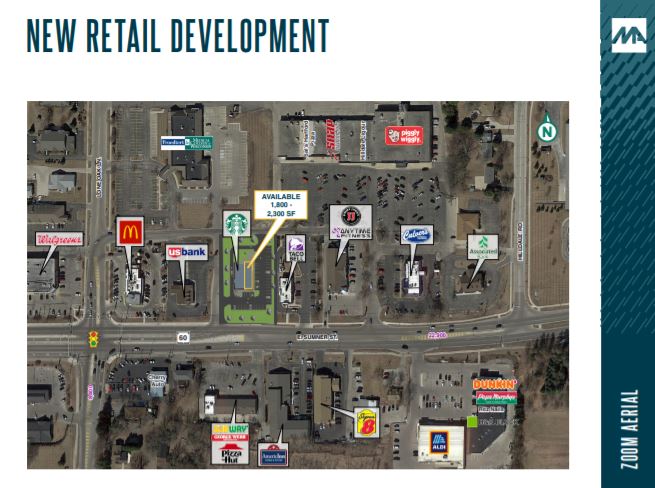 City Administrator Steve Vokert said the construction was approved in 2020 by the Hartford Plan Commission but "at that time they had not verified what beverage business it was going to be."
On Monday, WashingtonCountyInsider.com broke the story about Festival Foods purchasing the Hartford Plaza. The grocery will be developed in the former Kmart location on the east side of the mall. The west endcap, formerly home to Sentry Foods, has yet to be determined.
John Dyke, commercial real estate broker with Encore Real Estate said, that intersection in Hartford is the "holy grail of commercial real estate."
"You have McDonald's, Kwik Trip, and Walgreens and if you ever want to find the best corner in town this is it," he said.
Dyke said the properties in that area sat empty for a while for one reason. "Amazon," he said. "Who is building a big box store anymore. There are a lot of empty storefronts including Boston Store and Macy's but we were always confident a grocery would go in there."
When the Hartford Plaza first went on the market Dyke said Festival Foods and Menards were at the top of the list. "Now that Festival has committed development will be attractive to a lot of people because it brings so much foot traffic or car traffic," he said. "It wouldn't be beyond the realm of doubt to see a Buffalo Wild Wings (not confirmed) because Hartford is underserved for any high-level dining."
The Ponderosa, 1285 E. Sumner Street, is currently under contract with an accepted offer; however, the property has not sold.
Festival Foods has confirmed it has not purchased the Ponderosa property; it was listed in late November and had an accepted offer within 10 days according to real estate agents.
"Highway 60 in Hartford is going to develop; they have very good population growth and the affordable apartments coupled with the industrial park makes Hartford really attractive," Dyke said.