Start of Day 4 of Sturgeon Spearing | By Ryan Koenigs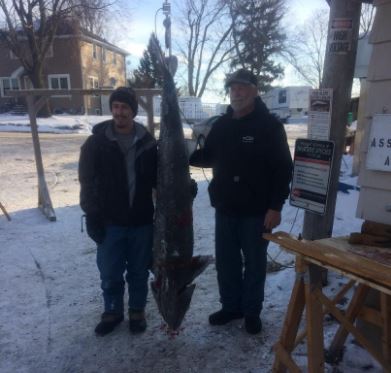 Feb. 13, 2018 – Fond du Lac, Co, WI –  Spearers harvested 109 fish from the Winnebago System on Monday with 48 coming from Lake Winnebago and 61 from the Upriver Lakes.
This included two very nice fish, one from Lake Winnebago and one from the Upriver Lakes.  The biggest fish on the system today was 153.7 pounds, 79.0" and was registered at Boom Bay (Upriver Lakes) by Colton Dunham.  The biggest fish taken from Lake Winnebago was 147.7 pounds, 74.6" and registered at Stockbridge by Jeffrey Dreher.
Today's harvest from the Upriver Lakes included 21 adult females and thus, we are now only 2 adult females from the 90% trigger.  Further, we are only 11 adult females from the 100% season closure.  So there is a strong chance that the Upriver Lakes fishery will close at 1 PM tomorrow (11 or more adult females would have to be harvested). If 2-10 adult females are harvested tomorrow, then the fishery would close at 1 PM on Wednesday.  So I encourage folks with unfilled Upriver Lakes tags to get out there tomorrow and fish as it might be their last opportunity for this season.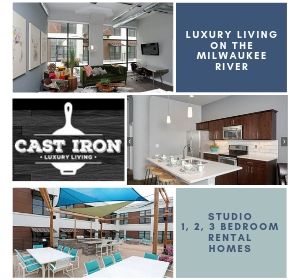 I also want to thank spearers for their support of our data collection this season.  We had our first lab day today and processed around 50 stomachs and 55 sturgeon heads.  I will be sure to include results from these projects in future reports.
Good luck today and feel free to pass on any good memories made during the spearing season through the first three days.