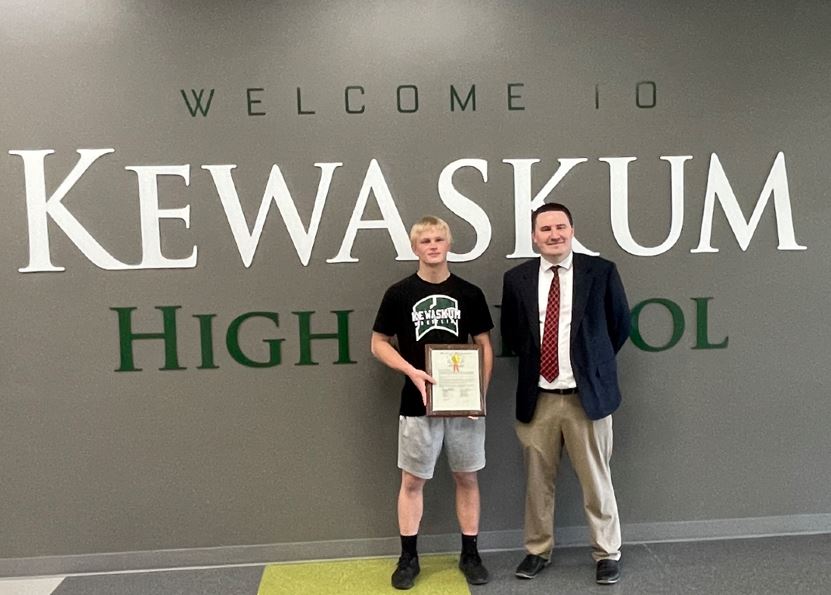 Bodden delivered citations for recognition to Braeden Scoles for his four wins at WIAA State Wrestling. The senior who wrestled at 160 pounds has also committed to wrestle at the University of Illinois.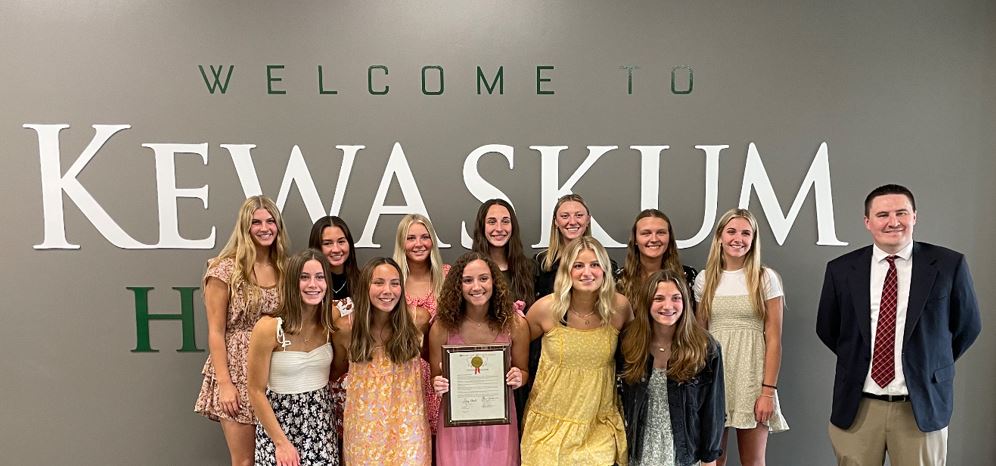 Bodden also recognized the Division 3 WIAA State Champion Kewaskum girls basketball team. In March the Kewaskum girls locked down a hard-fought 55-51 victory against Milwaukee Academy of Science.
The certificates of recognition were delivered on behalf of Senator Duey Stroebel and Rep. Bodden.