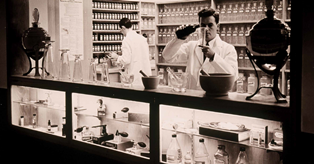 April 29, 2017 – Washington County, WI – Wisconsin's Department of Justice encourages people to dispose of old, unwanted or expired medications properly, designating today, April 29, as the 5th Annual Statewide Medication Takeback Day. You may safely dispose of controlled and uncontrolled substances, over-the-counter medications, ointments, patches, creams, non-aerosol sprays, vials, and pet medications at these events.
The fifth annual event runs from 8 a.m. until  2 p.m.
What's Accepted
–Unwanted or expired prescriptions & over-the-counter medications (people & pets).
–Pills dumped from original containers into zip-style bags.
–Blister packages are accepted without medications being removed.
–Liquids & creams in original containers inside zip-style bags.
–Inhalers are now accepted.
–Special emphasis on commonly abused medications, such as prescription painkillers, muscle relaxants and mood-altering medications (ex. depressants, anxiety, ADHD).
What's Not Accepted
–Needles, syringes, or IV bags – visit the Wisconsin DNR for registered sharps disposal locations at http://dnr.wi.gov/topic/HealthWaste/HouseholdSharps.html
–Personal care products.
–Vitamins & supplements.
–Medications from businesses such as clinics or group care facilities.
The following locations have been certified as official drop-off stations:
AURORA ADVANCED HEALTHCARE
AURORA PHARMACY D/B/A SANSONE DRUGS, Hartford
AURORA PHARMACY-ENGELDAHL DRUGS, Hartford
AURORA PHARMACY-Hartford
AURORA PHARMACY-KEWASKUM PHARMACY
AURORA PHARMACY-WEST BEND 2378 W WASHINGTON ST
FROEDERT HEALTH HOMETOWN PHARMACY, West Bend
PICK N SAVE #5377 1719 S MAIN ST, West Bend
PICK N SAVE #6357 N112 W16200 MEQUON RD, Germantown
SANSONE DRUGS 1303 STH 175, Hubertus
ST JOSEPHS HOSPITAL/FROEDTERT HEALTH, West Bend
WASHINGTON CNTY-SAMARITAN HEALTH CENTER, West Bend