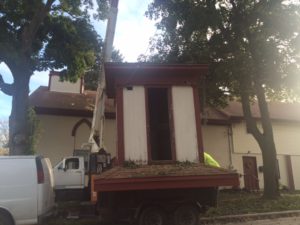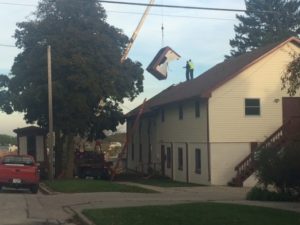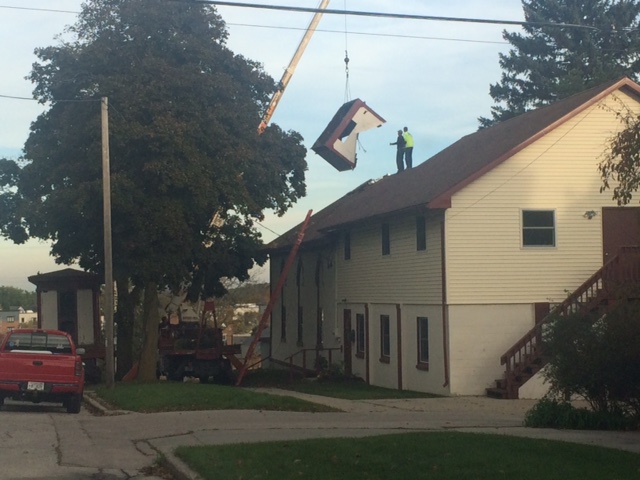 The landscape is going to look a little different at the corner of Seventh Avenue and Walnut Street as the steeple has been removed from Kettle Moraine Bible Church.
Officials at the church said they decided to remove it because it is an older building and the maintenance and repairs of the steeple were costly. It was letting unwelcome critters in the attic.
Watch for a new maintenance-free steeple with a cross soon.

According to the book 'City of West Bend' by Janean Mollet-Van Beckum, the church was the German Methodist Episcopal Church and parsonage in 1916. Services were held in German.