Step forward to cure Tuberous Sclerosis Complex | By Dusty Boeker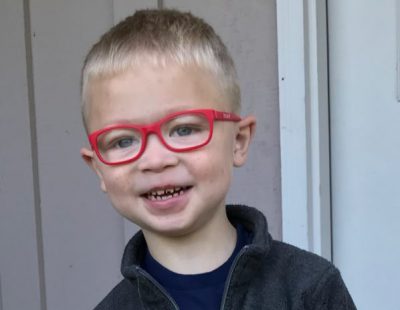 Oct. 5, 2018 – Washington Co., WI – Some of you know our story, some of you don't and honestly very few of you know what daily life is like. So please take a second to read this short paragraph.
Levi was born in July 2014 and has dealt with Tuberous Sclerosis Complex his whole life. He spent the first month of his life at Children's Hospital in Milwaukee as doctors did their best to control the seizures he was having every day.
The first day in the NICU he had over 100 seizures. He has had multiple visits and overnight stays at Children's through his young life because of the effects this disease has on him.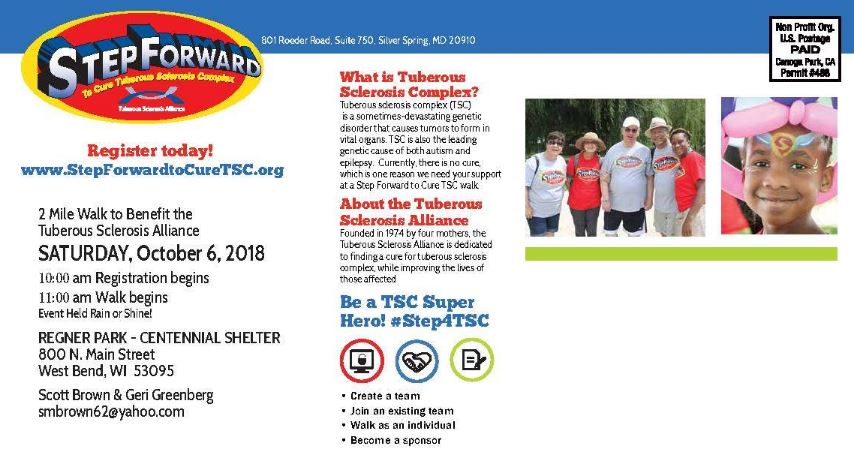 Although the medications he takes every day aid in reducing his seizures A LOT, he still has seizures on a regular basis.
To be completely honest, I just had to run upstairs because I heard him having a seizure while I was attempting to type this.
Developmentally, Levi speaks about 15 words and it's a big deal if he can use two words together.
He walks with ankle braces even after doctors said he would never walk without the assistance of a walker or crutches. Again, that's a big deal.
Now, I don't want any one of you to feel bad for me or our family.
When the odds are against him, he finds his own way to succeed!! Even if it's his own wiggly wobbly way!! 
Now, why I am telling you all this. There's no easy way around it.
Money… that is what it takes to help individuals with this disease.
The only way there is ever a chance at a cure is through organizations like this one. 
Levi may never have the quality of life of anyone of you that are reading this, but Levi has one of the biggest smiles and hearts for such a little boy. And we are not going to let him fight this battle alone.  
There are currently no cures for this disease.
Dusty and Amanda (Keller) Boeker
-Levi's father