Steve Kearns sells Barton Shell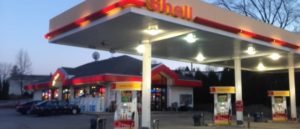 Steve Magestro and Janiece Maxwell, owners of M Six International Properties, also known as Mad Max, pulled the trigger on the purchase of the Shell filling station, 1650 N. Main Street in Barton.
The couple inked a lease-to-buy agreement with Steve Kearns in April. On July 1 M Six paid $1.3 million for the station on the corner of Roosevelt Drive and Main Street.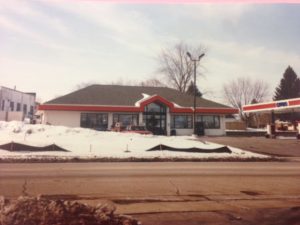 This is what the station looked like when it was Citgo
The couple have been laying a foundation for their Mad Max gas stations in West Bend.
Last August they purchased The Clothes Clinic building, 1221 S. Main St. Prior to that they purchased the BP gas station next door, 1229 S. Main St.
Magestro and Maxwell plan to raze the old Clothes Clinic building and expand and remodel the neighboring gas station.
M Six International Properties owns more than a dozen gas stations across southeastern Wisconsin including outlets in Saukville, Fond du Lac, and Sheboygan.
Kearns bought the parcel of land on N. Main Street in Barton in November 1996 for $75,000.
In December 2012 Kearns sold the Shell filling station on Highway 33 to Bud Osowski. Kearns had purchased that property in June 2008 for $900,000.