Washington County, WI – Over three decades ago, God began writing a story.
When Ozaukee Christian School was founded in 1990 with 13 students, nobody knew that the story would be called "the crazy story of the redemption of a strip club turned into a Christian school," as Dave Swartz, OCS parent, and board member, put it.
For years, OCS provided godly instruction to students, jumping between leased locations as God led.
In 2018, the grandparents of an OCS student donated $5,000 to what Dave called "a nonexistent building fund."
But God is in the business of creating something out of nothing. OCS began to raise more money for the newly created building fund.
The board members had their sights set on a building that used to house a strip club belonging to the international chain, Spearmint Rhino.
The owner informed them that he never sold his properties. OCS prayer warriors began to pray for the softening of his hard heart.
In the meantime, OCS found itself in a difficult spot. Their lease was set to expire in June of 2019. Holding back tears, Dave related how trying it had been. "We struggled to pay our bills."
Friends of OCS were deep in prayer as OCS faced many questions about the future.
God answered many prayers at once. Two donors were led to bless OCS with a total of $700,000. And the owner of the former strip club accepted the offer that OCS was then able to put on the property.
As soon as they closed on the building and its forty acres, renovations began. Over the next two years, with the assistance of contractors, tradespeople, and volunteers, OCS would systematically transform four distinct sections of the building, each time accommodating more students and activities.
At August's ribbon-cutting ceremony, Jason Lepien called it "the story of God getting the glory."
Dave said, "First I'd like to thank my Lord and Savior Jesus Christ. … This building shows the miracles of his grace and provision." He launched into a long list of people who made the new building possible.
This fall, a record-breaking 120 students will enter OCS's doors.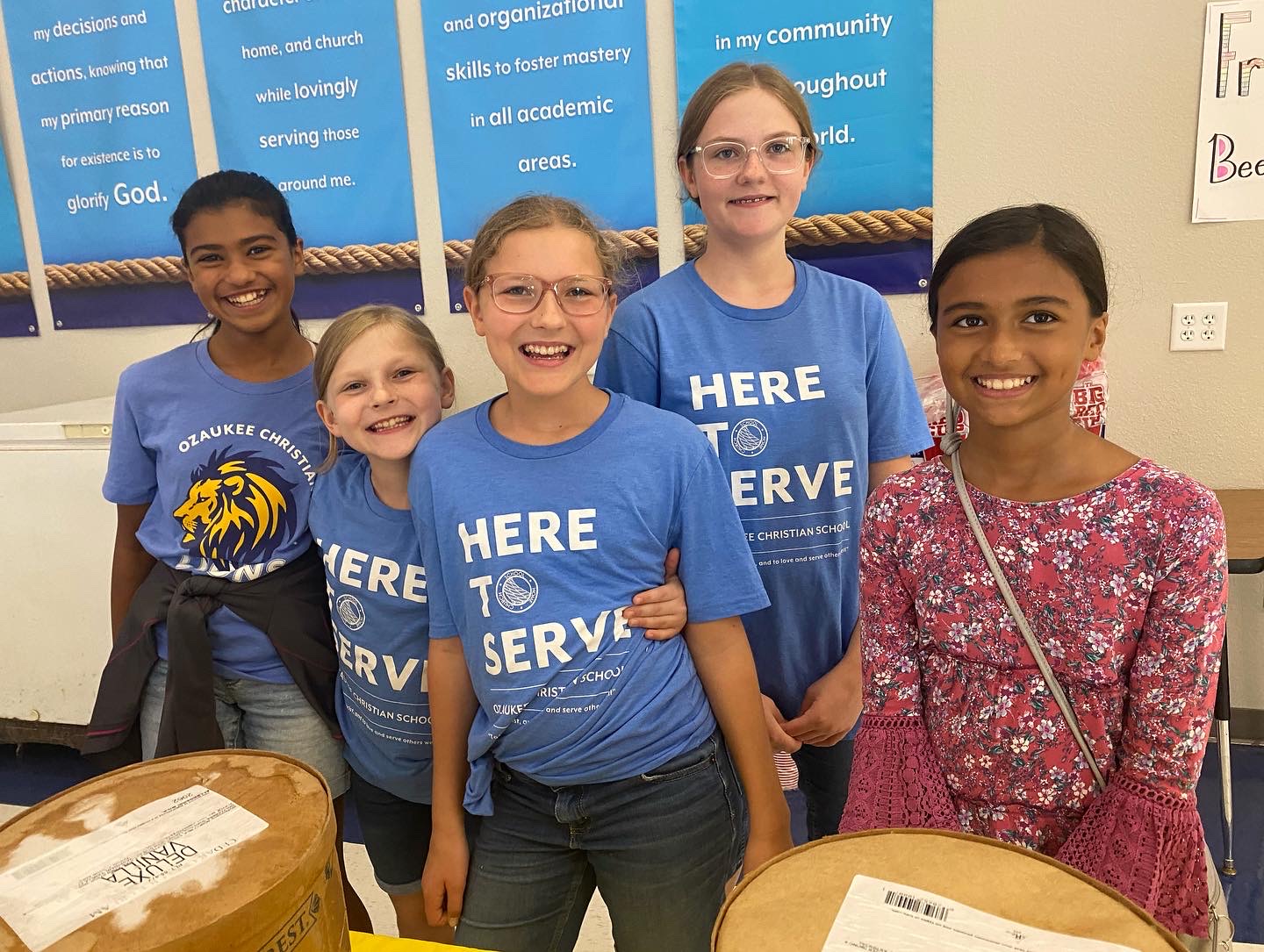 Kris Austin, Head of School, asked the crowd to raise a hand if they had personally contributed their time, money, and talents toward the renovation of the former strip club. As a sea of hands shot up, she said, "You, too, are part of this story."
The scissors sliced through the ribbon, and over 100 voices rang out with God's praise.
God's story is not over yet. A new chapter has begun.
Keenan, a past board member and the father of two OCS graduates, remarked, "I have 20 years invested in this place." Eagerly awaiting the cutting of the ribbon, he added, "It's exciting. Feels like it's been a lifetime."
Karen, a friend of OCS, said of Kris, "She will give glory to God. She is just so faithful, and it's been rewarded."
As Kris prepared to cut the ribbon, she asked the crowd to shout, "To God be the glory!"