Students from West Bend will be in the spotlight Thursday as a TV commercial is filmed at the high school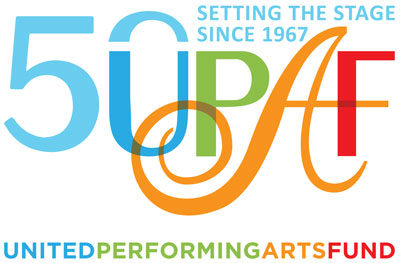 Dec. 21, 2016 – West Bend, WI – The United Performing Arts Fund (UPAF) is celebrating its 50th Anniversary Campaign in 2017 and on Thursday, Dec. 22,  UPAF will be at West Bend High Schools to film a video that will be used as its 50th Anniversary Campaign TV advertisement.
The theme is "Why do the performing arts matter?"  An actor from Milwaukee will be on stage at the Silver Lining Center speaking about the importance of the arts to the region.
"Students from West Bend will be on set too, watching and learning from the pros," said Katie Joachim, social media coordinator with UPAF.
Filming will get underway in the morning. "We picked WBHS because our creative firm is based out of West Bend and we wanted to do some outreach into the community," said Joachim. "We're really trying to make it known that UPAF is a regional asset—and that includes Washington County."
Stay with http://www.washingtoncountyinsider.com for follow-up photos.