Delta Defense receives unique address. Can you name the other streets in town named after businesses?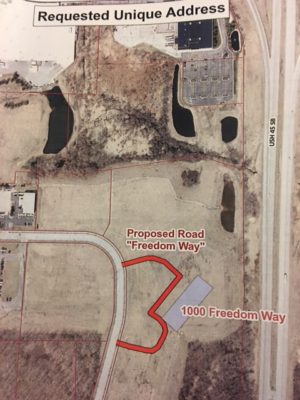 Dec. 21, 2016 – West Bend, WI – The West Bend Common Council voted unanimously in favor of a request this week to add a unique street name for the new headquarters for Delta Defense.
The company owned by Tim Schmidt is building a new 64,000-square-foot facility between Corporate Center Drive and State Highway 45.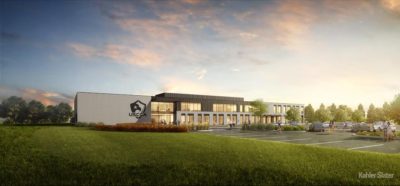 Delta Defense requested the driveway extending east of Corporate Center Drive become "1000 Freedom Way."
Although the request isn't standard addressing practice for the city, it has approved similar requests in the past for a corporate campus or commercial development.
The council voted to give its full approval.
On a history note: Can you name other roads in the city named after businesses or developments? Here's a couple examples to get you started:
One Gehl Way  – named for the Gehl Company but now it's the Manitou Group
Metalcraft Road – named for Metalcraft of Mayville and its plant off Progress Drive