February 23, 2021 – Fond du Lac, WI – February 22 marked day 10 of the 2021 sturgeon spearing season. Today's harvest of only 24 fish on Lake Winnebago was the lowest of the season and may be an indication of the harvest forecast for this week.
Richard Schneider speared this 126.4-pound (78.5 inches) F6 female on Lake Winnebago during day nine of the 2021 sturgeon spearing season. Richard's fish, an F6, spawned last spring and had not yet started its new reproductive cycle. / Photo Credit: Wisconsin DNR
Stockbridge Harbor led the way among registration stations, registering 7 fish today and increasing their season total to 266, leading all stations. The decrease in harvest today was likely due to a huge reduction in spearing effort as the season pushes into the final week.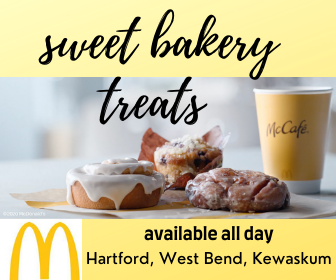 After today, season totals on Lake Winnebago have increased to 201 juvenile females, 556 adult females and 469 males. We anticipate the Lake Winnebago spearing season will go the full 16 days, as the number remaining to trip either Lake Winnebago or system-wide triggers sits at 109 juvenile females, 214 adult females and 366 males. The Lake Winnebago total harvest has increased to 1,226 fish, making the 2021 season the highest harvest on Lake Winnebago since the 2015 season. The 2015 season lasted 10 days with a total Lake Winnebago harvest of 1,870 fish.
Click here for today's full harvest report.
The largest fish harvested on Lake Winnebago today was the 97.5-pound (72.0 inches) F4 female speared by Jason Hammel. Jason's fish was registered at the Grundman Lane registration station. Today was the first day of the season where no fish greater than 100 pounds were registered on Lake Winnebago.