February 14, 2022 – Washington County, WI – On the second day of the 2022 spearing season, there were 285 fish speared. Although conditions were better today, the decrease in harvest is likely due to fewer spearers taking to the ice.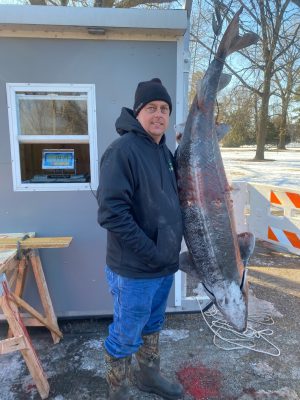 This season, the Wisconsin DNR sold 12,693 sturgeon spearing licenses – 480 for the Upriver Lakes and the other 12,213 for Lake Winnebago. This was an increase from the number sold in 2021 but on par with the average of 12,500 across recent years. Based on trends, expect fewer spearers on the ice during the week and an increase again for next weekend.
In addition to the number of spearers participating, several factors play a role in spearer success on the Winnebago System. Water clarity is the most significant factor. Ice conditions should also be considered.
Today's harvest included 190 fish from Lake Winnebago and 95 from the Upriver Lakes.
Registrations stations on northern Lake Winnebago saw more fish today. The Stockbridge station registered 57, the most on the lake. As with yesterday, this trend is likely due to the region's slightly more favorable water clarity, attracting more spearers. Unless there is a drastic change in harvest rate, we expect the Lake Winnebago spearing season to last the full 16 days.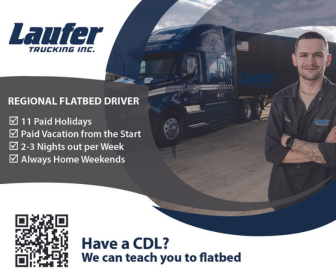 The Upriver Lakes season remains open. It will likely close Monday, Feb. 14 or Tuesday, Feb. 15. Be sure to monitor tomorrow's report for the status of the Upriver Lakes season.
Today's Upriver Lakes harvest consisted of 15 juvenile females, 22 adult females and 58 males. The harvest is at 40 juvenile females, 76 adult females, and 176 males for the season. The allotted adult female harvest is at 86% of the cap leaving only 3 adult females remaining to the 90% trigger.
View the full details in today's full harvest report.
More large fish, those over 100 pounds, were harvested today, with 13 from Lake Winnebago and 1 from Upriver Lakes. This spearing season, 4.7% of the total harvest, or 34 fish, weighed over 100 pounds.
Today, the largest fish on the Winnebago system was an F4 female speared by Adam Zehner that was 141.6 pounds and 74.4 inches when it was registered at the Grundman Lane registration station.