Washington County, WI – The gun deer season got underway November 18 and there was a lot of blaze orange waiting in anticipation. Kevin Gonring was bow hunting November 3 when he scored this monster 12 pointer.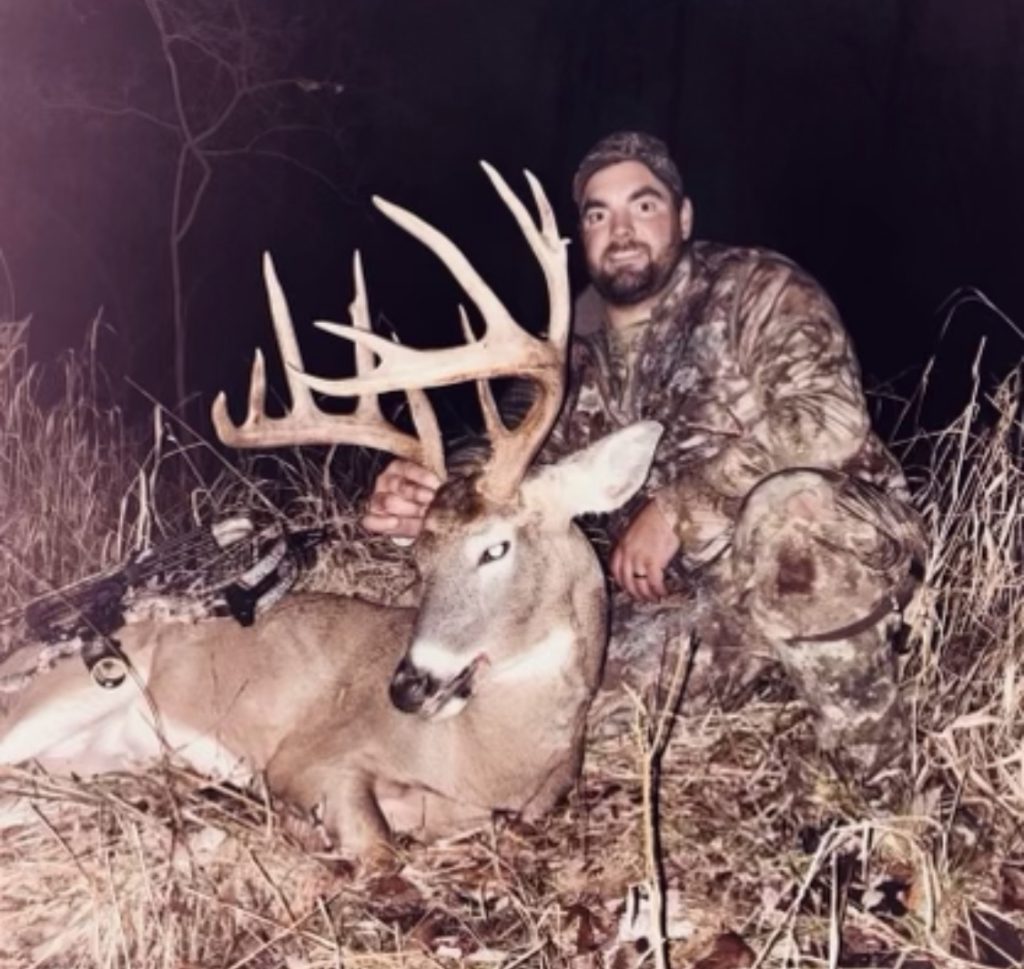 The 12-pointer measured a rough score of 162 inches and 3/8. "Not a record but a good size for a 4-year-old," Gonring said. "The inside spread was 13 inches and 3/4."
It was November 3, 2023, when Gonring was in the woods. "The farmers were on the land next door taking the corn out of the field," he said. "It was a warmer day, mid-30s, and I was hoping they would push something out of the field.
"I saw him out in the field chasing a doe and he came running into the woods, I was able to stop him for a broadside shot, I took the shot and I let him sit for a couple hours and tracked him about 800 yards before I found him."
Gonring used a compound bow, and his shot was about 60 yards. "I hit it right behind the shoulder," he said.
This is Gonring's biggest deer to date.
If you have a successful hunt, please send you photos to

[email protected]
Below is another successful bow hunting story from Washington County, WI
Washington County, WI – A series of successful bow hunters from Washington County, Wi as they took home some trophy bucks. Bryan Miller posed with his monster buck that he took down with one shot. Send you successful bow season photos and stories to

[email protected]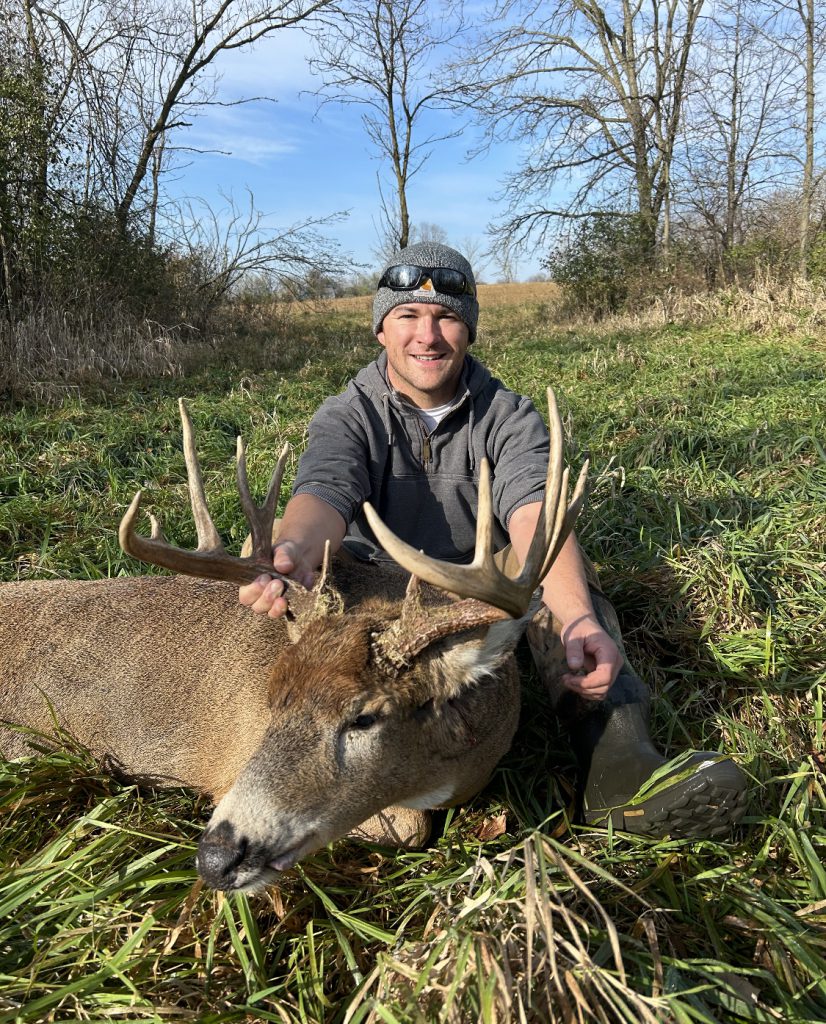 Click HERE to SUBSCRIBE to FREE local news at
Click HERE for updates on this year's hunting seasons.
Doug Buechel took home a large buck while bow hunting in Washington County, WI.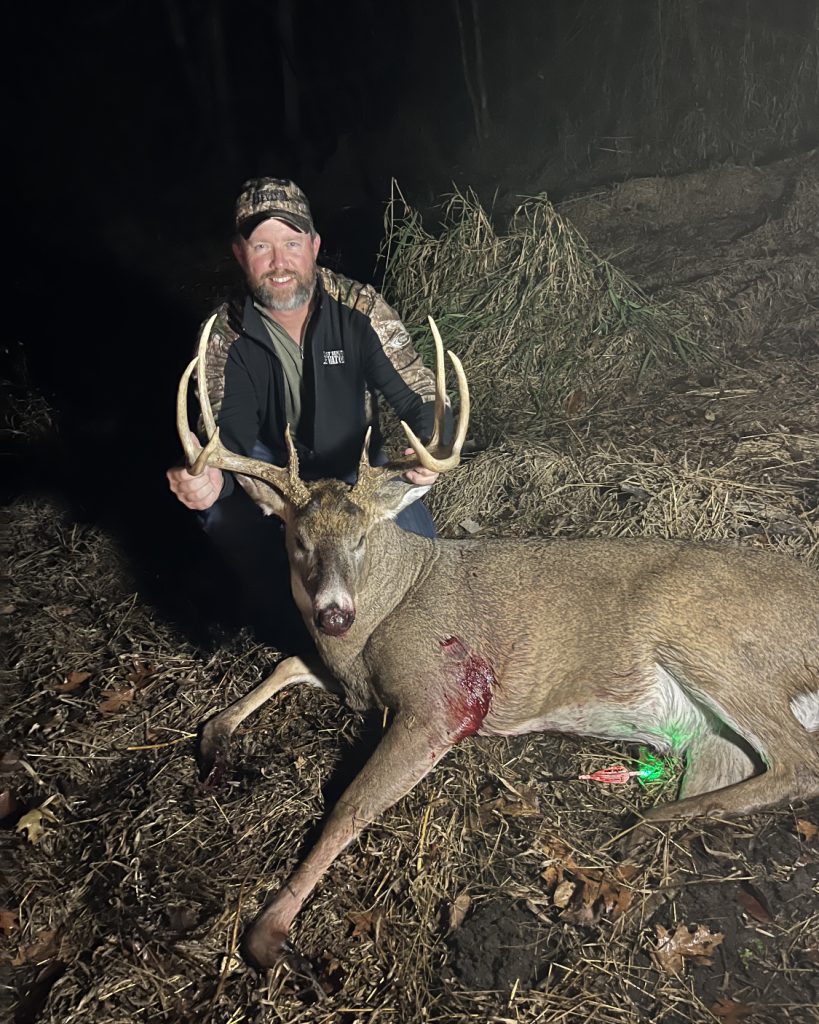 The Wisconsin Department of Natural Resources (DNR) announced the 2023 combined Wisconsin Hunting Regulations pamphlet is now available online and will soon be available at license agents and open service centers around the state.
The combined regulations pamphlet brings season dates, shooting hours, and regulations together in one convenient document.
For more information on hunting in Wisconsin, CLICK HERE
If you had success during hunting season, send your photos to [email protected]