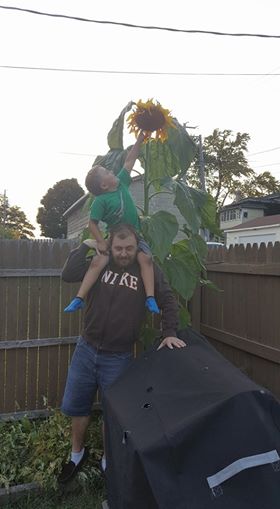 August 25, 2017 – Washington Co., WI – This week WashingtonCountyInsider.com issued a challenge to neighbors to show us your sunflower.
The Ward family put a little Wallenda into their photo …. and with junior up top he still wasn't tall enough to reach the head of the sunflower.
Mr. climbed atop a pair of sawhorses and still wasn't tall enough – looks like a 10 footer. Can anybody do better?