Super secret way to get first dibbs on VIP concert tickets at the Washington County Fair
April 13, 2017 – Town of Polk, WI – On Monday, April 17 the Washington County Fair will release the headliners for the Silver Lining Stage this year.
Normally the acts are a mix of country and 1980's rock.
One way to get a jump on securing tickets is by joining the Agriculture and Industrial Society.
There's some level of commitment to the AIS but the perks for this non-profit are pretty sweet come fair time considering you can take advantage of pre-sale tickets, there's a season pass for the fair and, depending on your level of sponsorship, you can get VIP concert tickets.
Check out the details below and log onto the AIS webpage by clicking HERE.
By the way AIS is a non-profit so your membership is tax deductible.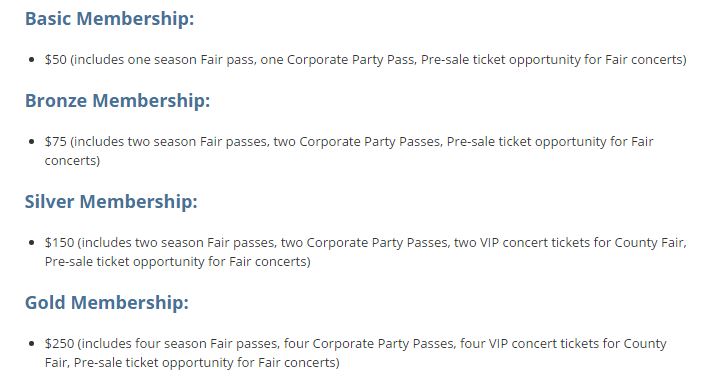 Your donation to the Washington County Agricultural & Industrial Society helps maintain the beautiful grounds and buildings of the Washington County Fair Park & Conference Center, and supports our mission "to enrich life with educational, cultural, economic, and social opportunities."