August 8, 2022 – On Monday, August 8, 2022, at approximately 11:25 a.m., Beaver Dam, WI police department was dispatched to the Holiday Inn, 311 Seippel Blvd, Beaver Dam.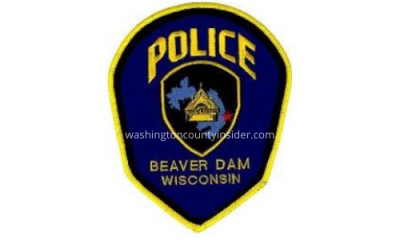 Reference a handgun that staff had located in a room. Holiday Inn staff located the gun after they were notified by the guest that they would not be able to return to the hotel and hotel staff went to gather the guest's items.
A Beaver Dam police officer and hotel staff went to retrieve the gun, at which time a male was inside the room reaching for the gun and the male began making threats. The officer disengaged and upon arrival of assistance, more threats were made.
Click HERE to SUBSCRIBE to FREE local news at
Due to the nature of the threats, the Beaver Dam Police Department's Emergency Response Team, Dodge County Sheriff's Department's SWAT Team, Beaver Dam Paramedics and later the Fond du Lac County Sheriff's Department's SWAT Team responded to the scene.
Beaver Dam Department of Public Works closed the streets near Holiday Inn and Holiday Inn was evacuated.
Neighboring businesses sheltered in place.
After several hours of negotiations, the male advised that he would surrender and did so peacefully at approximately 4:47 p.m.
The Beaver Dam Police Department would like to thank all agencies and officers involved for their teamwork to resolve the situation peacefully period. We would also like to thank those that evacuated or sheltered in place for their cooperation.
___________________________________________________
August 8, 2022 – UPDATE:  Dodge County Sheriff has said the tactical situation on Seippel Blvd has been resolved.
August 8, 2022 – Dodge County, WI – The 
Dodge County Sheriff
is asking the public to avoid the area of Seippel Boulevard and Industrial/Mary Ann Road in the City of Beaver Dam, WI for a tactical situation that is currently occurring. More information to come later; the public is safe.
This is a working story. More information will be provided by washingtoncountyinsider.com once it becomes available.